This post is also available in: Español
Makal Restaurant has guest chefs come in to show off their talents and bring another layer of uniqueness of what is called by owners as the Makal experience.
There was a period not too long ago where Makal Restaurant had top guest chefs come in every week from all sorts of places, from local Puerto Vallarta to Guadalajara and Mazatlán. The latest to be added to this list is an international chef, Michelin Star holder Chef Graham Campbell, and it seems that he's sticking around for a few more rounds at Makal.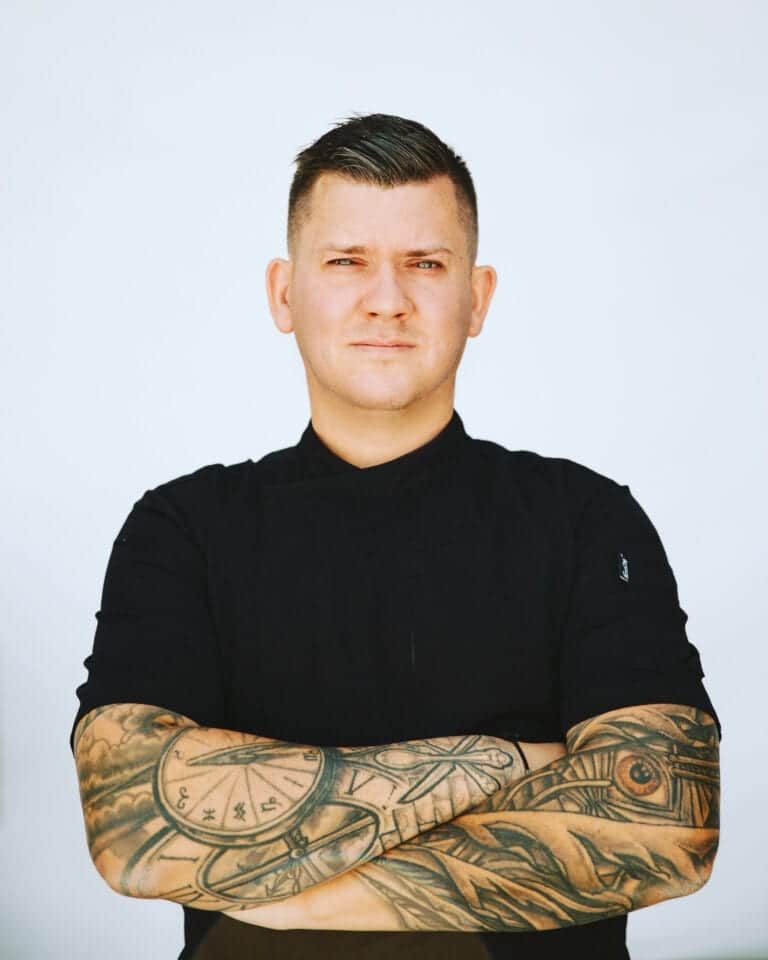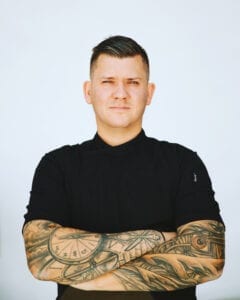 Chef Graham Campbell has become every successful in his career. He became the youngest person in Scotland to receive a Michelin Star, which is the most coveted award for any chef. Campbell has also appeared on the Netflix cooking show The Final Table. Now, he finds himself in Puerto Vallarta and says he has fallen in love with the country [Mexico].
As what began as a "one night only" with Chef Graham Campbell sharing the kitchen at Makal on April 30th of this year, due to its great success and having all reservations fully booked in a matter of hours, they decided to extend it for a second night on May 1st. The Graham Campbell 7 course dinner menu for those two nights included dishes all the way from octopus and marinated beef cheek taco starters to seared scallops and beef steak.
After a very successful two nights, Makal recently announced that Chef Graham Campbell has become "part of the Makal family". What this means is that Campbell will now be more involved in making the menus along with the Makal chefs.
Campbell will also be in the kitchen of Makal more frequently. Special events with Chef Graham Campbell will be announced through Makal's social media platforms, but if you go to have dinner on any given night, you might happen to have the pleasure to have Campbell cooking!
This is exciting news for the Puerto Vallarta community as Makal Restaurant brings the gastronomic offering to a new level in Zona Romantica.
An unique aspect of Makal that also contributes to this high level of offering, it's their cocktails. While you enjoy their amazing menu, pair it up with a 100% distilled Mexican drink that is truly unique, exotic, and fresh that you won't find just anywhere else.
Campbell invites everyone to follow Makal on social media to see what they're up to and stay up to date on new projects and new menu updates. Follow Makal on Facebook and Instagram.
Check out this video about MAKAL