Esta publicación también está disponible en:

Español
When's the last time you got a compliment the moment you took your pants off? That magical feeling is the inspiration behind the Bunch of Animals line, and we sat down with creator Krystian Frencel to learn more about what makes this men's underwear stands out from a world of everyday basics.
So what's the inspiration behind Bunch of Animals?
The whole thing started out as a personal project, it was actually never meant to be a brand. I was so bored with the basic prints and patterns available in men's underwear for the longest time, but a few years ago I saw this pair of briefs with a crazy, colorful print, which I went ahead and purchased on a whim.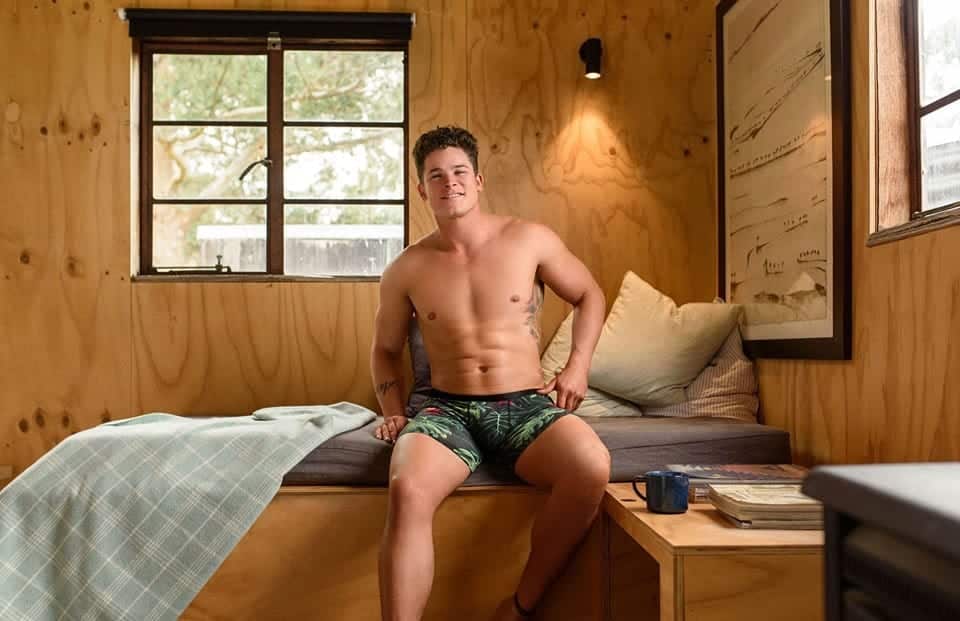 I wore them on a date, and we ended up back at my place to make a night out of it…ended up taking off my pants and got an immediate compliment on them. That was all I needed to hear to know there was a little extra something to this…the experience stuck with me. You know, as men, we go through life without hearing many compliments, so the ones that come our way, are usually quite memorable.
That's when I decided to add more unique prints to my underwear collection. Wearing a nice pair of underwear, and knowing that your partner or date was going to appreciate them, made me more confident about myself. Say what you want, but when you put on a great pair of underwear in the morning, it sets up your day to be far more pleasant.
Quality origin story…now when did it transition into an idea for a line of men's underwear?
Eventually I started to appreciate the differences in how they were made beyond the aesthetic qualities. Fit and materials varied pretty widely, and I was surprised to see how often what could have been a great idea for a print be ruined by bad execution…clipped prints, patterns that didn't line up between different sections…I thought, ¨I can probably do this better.¨
I knew exactly what I wanted in a pair of underwear, so I went out of my way to source the most comfortable materials for my precious cargo. Obviously, the visual effect was important to me as well, and finding a printing process that would cleanly transfer a pattern from the graphic design phase to the physical fabric turned out to be the trickiest part. Continuous print is what I was after…more trying to create a piece of art than anything.
Still, I guess you could say it was a passion project for me…eventually I found everything I needed to make it happen and was really happy with the results.
This was still all just for you (and your dates), right?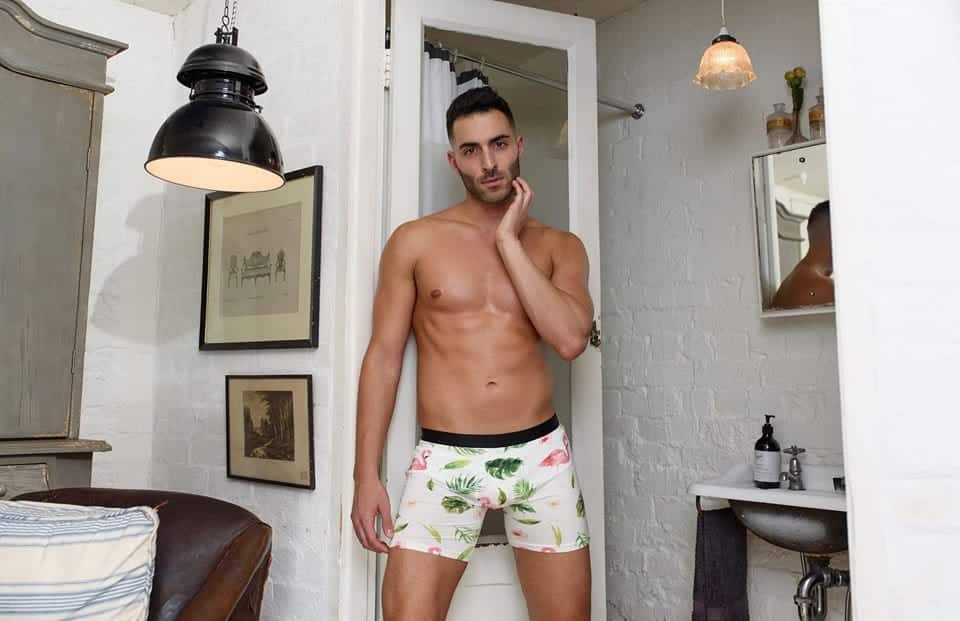 It was at first. Eventually a few of my friends found out what I was up to, and after hearing what kind of response I was getting just by upgrading my underwear, they wanted in. After a while, I got so many requests I figured it would be cheaper just to scale up to manufacturing…it really just kind of took off.
Makes sense to me, I'm a fan of stylish undies myself, I think it really does make a difference…but a lot of guys are happy with their basic 3-packs, so what would you tell a guy who may be on the fence about making the switch to something with a little more flair?
I would say it's worth the investment for the confidence boost alone. Women have known this for generations, it's why lingerie is so popular even though almost no one sees it in your everyday life…same concept applies to men.
Another difference is the feel of the fabric…I spent months selecting these materials. Most people tell me it's like wearing nothing at all. I've also heard a lot of guys say it gives them a little visual enhancement…can't hurt to look a little bigger on a big night.
Heh…sure can´t. So, with that said, what's your favorite print from the Bunch of Animals Collection? Wait, I know, I know: ¨they´re all your favorite. ¨
[Laughs] That's true, but I am especially excited about this latest addition to the line…BoA is rolling out nine new prints, all completely original and developed in collaboration with artists. We´re going to do a full feature on the site with artist interviews and inspiration stories…I think it's a really cool concept. I´m looking forward to showing off my art collection after my next date.
I can dig it. Well, I know you´re busy so I really appreciate your time today…anything else you want to share with the printed-undergarment public?
When you look good, you feel good, and that confidence shows in everything you do…people can sense it.  Whatever you're doing in life is all about the way you feel when you're doing it…for me, that starts when I´m getting dressed in the morning, and I'm proud to say Bunch of Animals is a big part of that.