Esta publicación también está disponible en:

Español
Press Release From Puerto Vallarta Promotion Trust
Grupo Vidanta, a leader in tourist developments in Mexico, has confirmed the modification of its new attraction in the Bay of Banderas towards something extraordinary,  from being just a theme park to becoming an entertainment destination that will have the name of Vidanta World , which is expected to spark increased traveler interest in visiting Puerto Vallarta and the region when it is ready next year.
According to a recent report by the company, instead of the traditional theme parks, Vidanta World will develop three dream parks: an immersive fantasy park, a nature fantasy park and another aquatic fantasy park, each with its own design and profile, sure to captivate future visitors.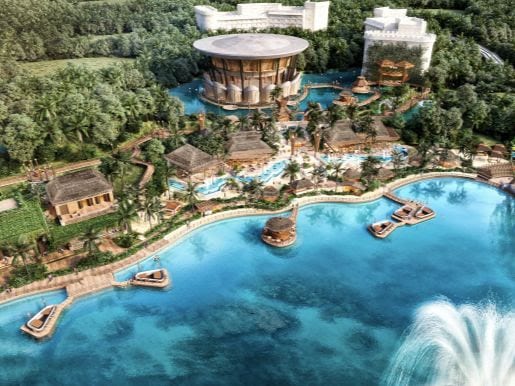 "Our clients have become accustomed to only the best of our brands, of course their expectations are high for these new entertainment parks that will have cutting-edge attractions," said Iván Chávez, Executive Vice President of Grupo Vidanta.
In preparation for the first phase of Vidanta World, details of the Skydream, a gondola-cable car, have been revealed state-of-the-art engineered by Doppelmayr's expert engineers. The SkyDream cable car will transport visitors between the resorts and parks of the development, connecting the entire extensive area of ​​this development located along the delta of the Ameca River that connects Jalisco with Nayarit.
In addition, first-line elements have been acquired, led by the international attraction companies Intamin and Aerophile , which will present to vacationers from all over the world the beauties and wonders that due to the conditions of the environment surrounded by jungle and facing the Pacific Ocean, they can only experience in Mexico.
One of the Vidanta World parks will develop an area dedicated to Cirque du Soleil that was announced a couple of years ago. This project will include a thematic show dedicated to water and an avant-garde open-air theater, unique in all of western Mexico.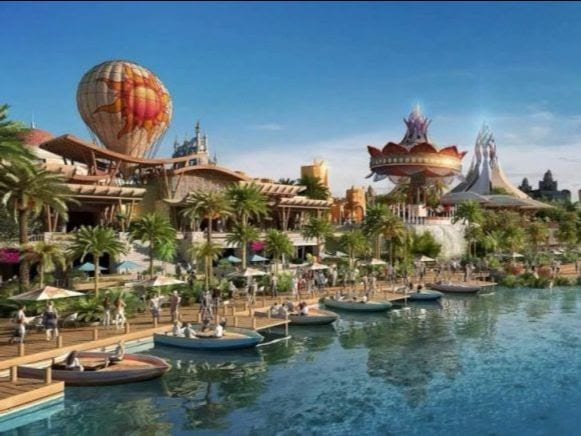 As well as theater and entertainment, this development will have acrobatic and artistic attractions where hosts can immerse themselves in the attractions of Cirque du Soleil.
The first phase of Vidanta World includes the immersion park, inspired by the jungle, with replicas of ancient ruins, souvenir boutiques, attractions, dining options, a show on a lake, water jets, music and various artists.
Later phases of this entertainment center will include a water park with attractions for thrill seekers, and for families, as well as Cirque du Soleil and a natural park.
This new project will be one of the largest and most spectacular in recent years, and will surely attract travelers from North America, Mexico and even from various parts of the world , due to the prestige gained by the Vidanta developments, the multiple attractions of Puerto Vallarta and the region, and the support of established brands in the entertainment industry. This would represent in numerical terms, at least an additional million visitors to the region through the Puerto Vallarta International Airport.
Related:
Grupo Vidanta Completes Purchase of Three World Leading Rides from Intamin Amusement Rides and Dopplemayr