This post is also available in: Español
A new LGBT event is being planned for Puerto Vallarta, one that will potentially draw 'bears' out of hibernation.
Christian Serrano Meyer, a well-known local entrepreneur and real estate agent, is bringing a new bear event to Puerto Vallarta.
Vallarta Bear Weekend will be held January 31 to February 2, 2019. He promises that events surrounding the weekend will be "fresh and sexy with many great surprises."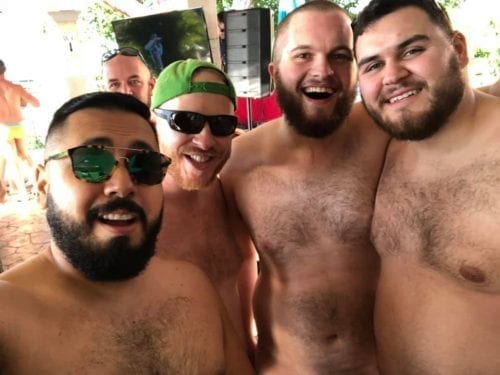 "This is an idea that I have dreamed of making a reality for a long time and now it's about to happen," He said. "Thanks so much to BearMex and Megawoof America for sponsoring the events and for believing in the project and being part of the very first Vallarta Bear Weekend."
Some of the events will take place at Casa Cupula, a hilltop boutique 19-room luxury hotel.
"A special thanks to Casa Cupula for hosting the pool parties, and to my husband Eric Serrano Meyer and my good friend Dhaniel Amarillas for all their support," Meyer said.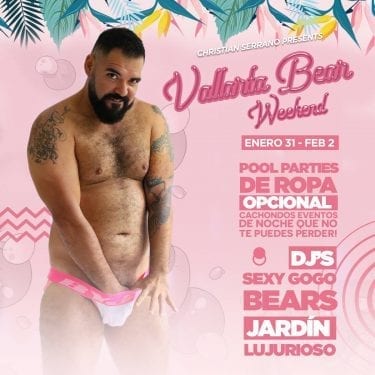 The smaller and precursor to the event was held last February at Casa Cupula.
"It overlapped with Beef Dip and because it was a success I decided to do it for three days," Meyer said. "I see a need for new and naughty festivities, so I decided to provide a new concept of bear events."
The event will again overlap with another popular bear event – "Beef Dip", which will be held January 27 to February 3, 2019 (www.beefdip.com).  That event includes a host of events during the week held at various places throughout Puerto Vallarta.
Meyer has set up a Facebook page for the event, and said he would be posting more details soon. The page can be found here.