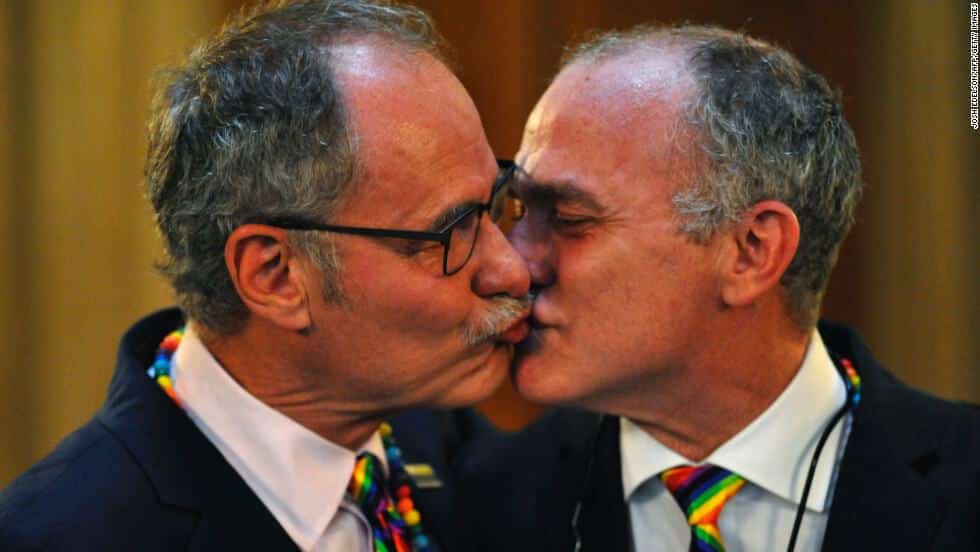 This post is also available in:

Español (Spanish)
I still remember the first time I walked into Twin Peaks bar at Castro and Market Street in San Francisco at 2010.  Many refer to it as "God's Waiting Room." I walked in with my friend Pecesito and I was the only one under 65 years old (sorry, I just outed your age, Pecesito). At that time, calling it God's Waiting Room seemed funny to me. But if I had known what I know now, and if I had experienced what I've experienced until now, I would have taken a moment to look around and tried to keep those guys faces in my memory. Instead, I downed two or three Long Island Iced Teas. It was my first time trying them and they tasted delicious and innocuous. Forty minutes later I was on my knees throwing up on the sidewalk between Twin peaks and the Castro Theater.
I wish back then I realized how those gentlemen at this bar had shaped our lives and it seems unfair, to say the least, that we diminish them to old men waiting to die. But let's remember that they fought society to break through conventionalisms so we could hold hands now on the street; I don't know about you but I certainly appreciate that freedom. They started movements, riots, protests, which eventually were the foundation for our contemporary right to marriage. They endured being called names and being humiliated so that we wouldn't have to be, at least not to that degree. Some of them gave up true love and married someone of the opposite sex, sacrificing their nature, or they divorced and started to come out, proud and strong, first broken, then whole again. The lucky ones that did not succumb in the 80's, buried dozens of loved ones, and many became guinea pigs for HIV/AIDS preventing and treating meds that nowadays make our lives easier.
We must realize that this list can go on. At the end of the day, we owe so much the older man at Twin Peaks in San Francisco, The Caliph in San Diego, Julious in New York and so many other bars frequented by older men all over the world. Let's remember those guys every time we sashay into a coffee shop in summer with that floral scarf around our neck (or bag) and oversized glasses and expect to be treated and served with respect. Let's remember those guys every time we enjoy our sexuality knowing about PrEP or antiretroviral meds. Let's silently thank those guys when we walk down the aisle with our loved one, get married and obtain spousal benefits. Let's remember the battles they fought, some were won, some were lost: to society, to the legal system, to AIDS, to hate.
Let's give a meaning to this Pride. Let's celebrate, honor and appreciate those guys, engage them, acknowledge them, they'll be at Reinas, Garbo, and Frida's bars. They'll be walking down the street and at the farmer's market, invisible to youth, each one of them with a profound story. Let's buy them a drink and thank them for our freedom and the happiness that emanates from it.  This Pride let's go beyond the sexy outfits, makeup, feathers, recreational drugs and party with capital P. We are a lucky generation to be able to look history right in the eyes and be able to appreciate the legacy these generations left for us and for the generations to come.
Graphic via CNN