Some say there's no place like home for the holidays. But if you chose Vallarta to spend your Thanksgiving holiday instead of the cozy gathering at home, choose an elegant evening with No Way José!, Tu Casa en Vallarta, this Thanksgiving for our show-stopping tableside presentations.
Join us for an elegant evening of white-glove tableside preparation paired with four specialty Mexican wines that invokes a time when dining allows the food to be theater, giving our family of friends a view of the stage. Food is, and always will be, an act of spectacle.
Showcasing Mexican wines from Vinos El Cielo Valle Guadalupe, we start with the award-winning No Way José! Caesar salad paired with Andromeda, a crisp 100% Chenin Blanc.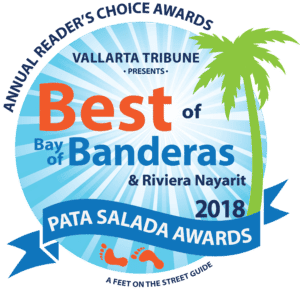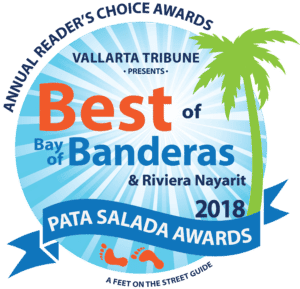 The second course presents a flaming Shrimp Tikinxic, a dish hailing from the Yucatan region of Mexico. Sauteed jumbo shrimp presented on a pineapple slice accompanied by a garbanzo puree and sauteed vegetables pairs with Capricornius, a buttery 100% Chardonnay.
A succulent filet mignon flamed in a dijon mustard sauce and served with mashed potatoes and grilled asparagus rounds out the third course paired with Eclipse, a robust delicious blend of Cabernet Sauvignon, Merlot and Nebbiolo.
The No Way José! signature Bananas Flambé completes the Mesa de José with our sweet signature dessert paired with a Petillan sparkling wine from Queretaro.
With so much for which to be thankful, please join us on this very special evening at this very special table.*
No Way José! Restaurant/Bar welcomes you to La Zona Romantica on the south side of Puerto Vallarta at 5 de Febrero 260, just over the Vallarta street bridge on your left-hand-side heading south from the Malecon.  Open Tuesday – Sunday, 5:00 pm to 11:00 pm.
[NB:  Our regular menu will also be available this evening.  So please specify on your reservation if you are reserving for La Mesa de José or our regular menu.]