This post is also available in:

Español
As a child, Ericksammy Morales (Sammy) would color with crayons and pencils, much like many children do. But his interest went beyond something fun to do. It was, he knew, a passion deep in him.
Morales will tell you that he didn't move to Puerto Vallarta because he wanted to. Instead, he says, Puerto Vallarta picked him to live here. He has lived almost a nomadic life for the past several years, so settling in Puerto Vallarta wasn't really in his plans.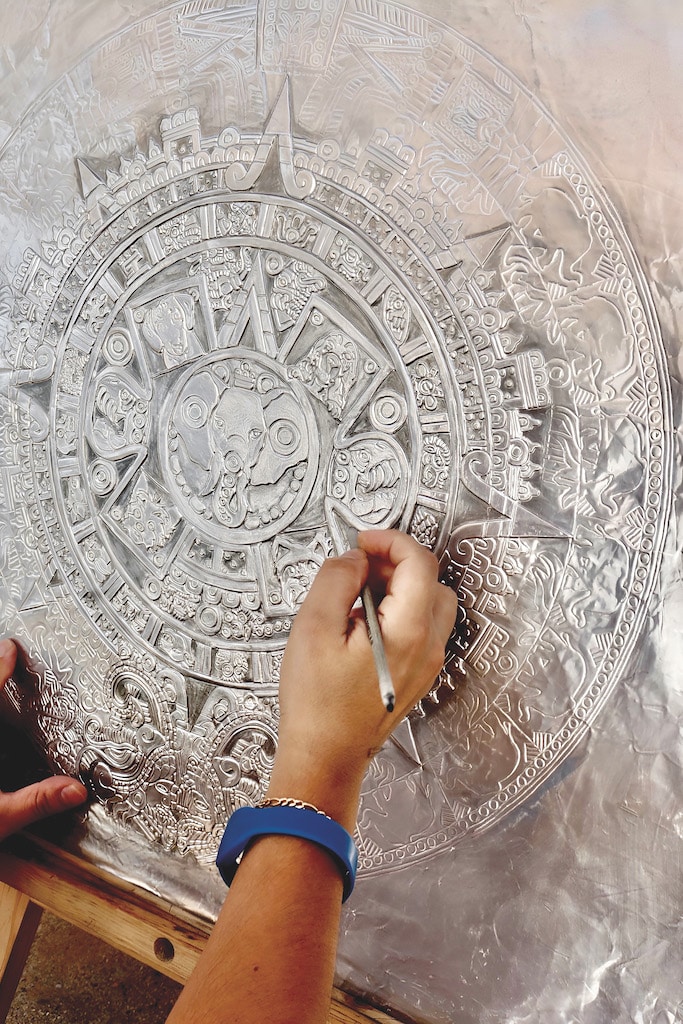 The 35-year-old artist has been in Puerto Vallarta for almost two years. He was born in Tlaxcala, Mexico, raised in Mexico City and moved to the USA (New Jersey) in 2003. In 2019 he moved back to Mexico City to reconnect with family, but his nomadic nature led him to Asia, where he spent almost a year teaching English in Vietnam and Cambodia.
In 2021 he visited Puerto Vallarta – mainly to be near the ocean and nature, something he feels connected to and drawn to. An important part of his spiritual well-being.
"I honestly don't know why I ended up here," he said. "I was chosen by PV. "And I think part of the message that PV was sending me was to focus on my art. Let my creative side flow."
You may know Sammy as a waiter at the Corner Bar. He's there most evenings, interacting with customers and providing them with what he hopes is excellent personalized service. But what you may not know about him is that he's also an artist.
His passion in art is to draw digitally, and to also pencil in color. But most recenlty he's rekindled an art form that he learned in middle school – metal embossing – and it's something that he's discovered calls upon all of his skills as an artist – from drafting a piece digitally, editing and printing the pattern, and then handcrafting that into a beautiful piece of art.
Morales does all of his metal work by hand – he doesn't use lasers or other advanced technology. He relies on his hand engraving tools, tracing the pattern that he has already drawn digitally, into the metal. It's time consuming and painstaking. There really isn't any room for error – you are etching into material that provides little grace for mistakes.

"It's not easy, but I love it ," Morales said. "I hope to be able to soon sell my art in a gallery or even open a small studio where I can sell the metal engravings as well as clothing that has been embossed with my fun digital designs."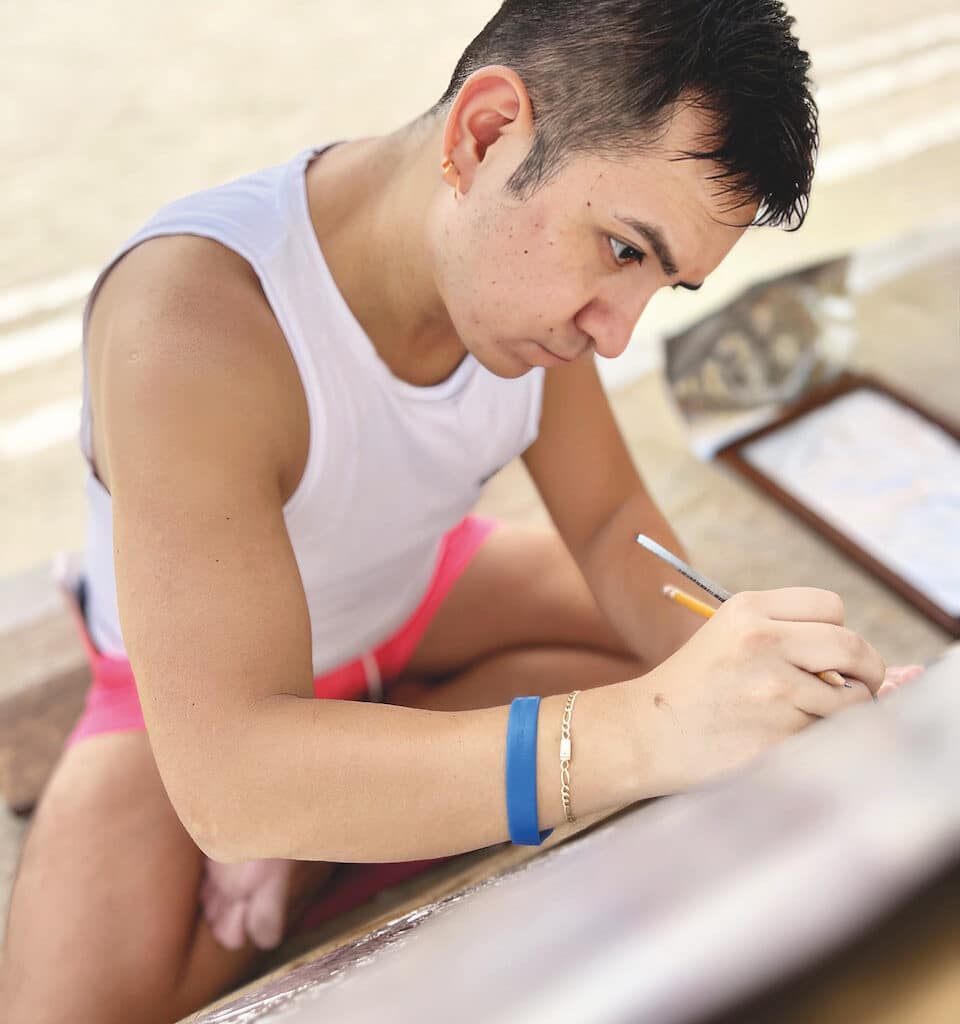 A small engraving – let's say for example a 5 x 7 photo frame – can take more than five hours of tedious work. Larger projects have taken up to three months for him to complete. His prices depend on the complexity of the artwork, the materials and the time. He was recently commissioned to do a custom metal art piece that was 60 cm x 60 cm that he sold for $17,000 pesos.
"It turned out beautifully and everything that was etched into the metal had deep meanings for the person who commissioned the art," he said. "I love doing custom pieces and working with people to help their vision come to life."
Currently he's focused on making smaller pieces – pieces that can travel with tourists or that can be used as photo frames.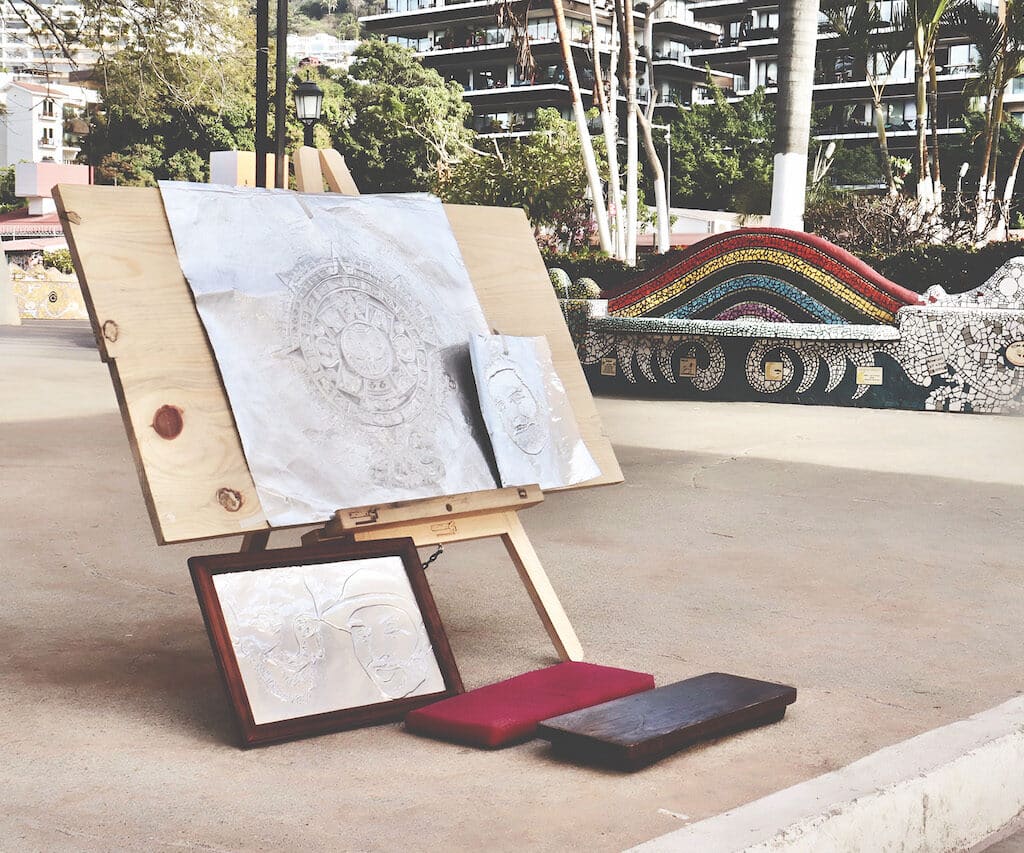 Sammy is gay and single, but he says between his work at The Corner Bar, and his art, he has little time for socializing or dating. He shared that he's also very much an introvert, and needs time alone to "recharge his energy".
"Of course, the job at the bar is very social, and I have to be very outgoing," he said. "I love it, but as an introvert it's also emotionally draining. So I need time alone. My art helps me with that, and it helps me stay focused on the things that make me happy."
Information to Know:
Facebook: https://www.facebook.com/ericksammyema
Instagram: https://www.instagram.com/ericksammmy/If you are interested in commissioning Sammy to do an art piece, you can contact him via email at ericksammy@me.com or by one of the above social media channels.