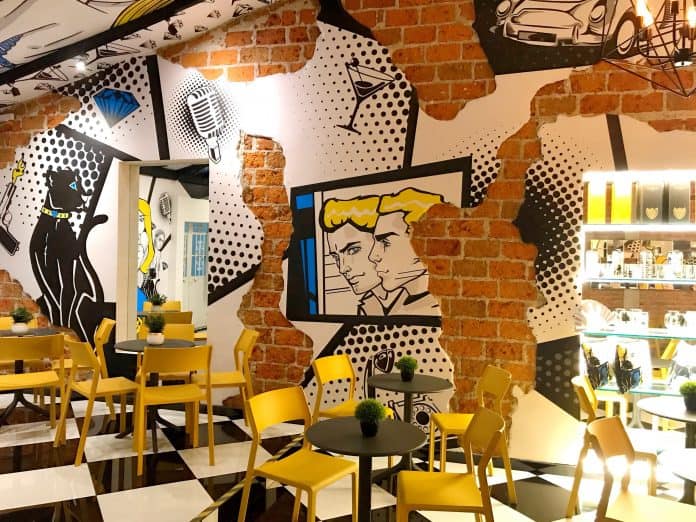 Esta publicación también está disponible en: Español (Spanish)
Blondies PV, the lounge bar just steps from Los Muertos Beach in Old Town, Puerto Vallarta, now has a sister – a new place to hang out, shop and have a drink, and it's called "Los Otros Blondies" (The Other Blondies).
Located at Basilio Badillo 258, the location features tons of personality and their award winning premium frozen and craft cocktails.
"We've taken all the elements of the original location that people love and given them a twist. We feel like it's a modern take on a speakeasy, with meticulous details contrasting with some rough edges. Sort of an uptown meets downtown vibe" said Shawn McGuire, co-owner with Dino Alberti.
 "We've also expanded our popular collection of tank tops into a full collection of fashion and beach gear," Alberti added.  In the new boutique you'll find dozens of styles of tank tops, T-shirts, hats, flip flops, beach towels and more featuring the signature Blondies style and characters. Swimsuits and shorts are in production and will be available later this season.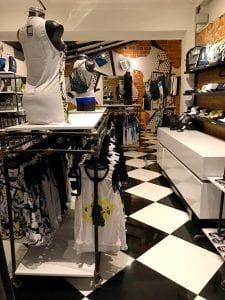 The retail store adds to the experience, but the star will always be the cocktails. The slushies that you love are there, as always made with premium liquors and fresh ingredients. You can enjoy them on the go from the sidewalk Slushbar, or in air-conditioned comfort inside. There is also an outdoor patio in the rear of the space, perfect for relaxing on sofas in the open air.
"Our biggest sellers continue to be The Big Tease Blondie, a loaded chocolate milkshake, The Platinum Blondie, our signature margarita, and the Strawberry Blondie, a boozy strawberry lemonade with vodka," says McGuire. "We try to have something for every taste, so we also feature slushies with Tanqueray gin, Kraken rum, and Jack Daniels whiskey, a little more innovative than the typical beach cocktails," he added. They also have a craft cocktail menu with drinks from around the world, and an extensive wine and champagne list. From Corona to Dom Perignon, and everything in between, this makes for a location for all occasions.
We are sure that thanks to the solid experience of their mixologists, the service of the handsome and attentive staff, the concept of going to a bar, ordering a frozen or craft cocktail and browsing the boutique will make customers come back again and again. Welcome to the neighborhood.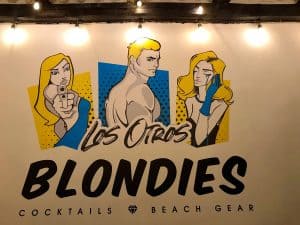 Connect via Facebook with ➡Los Otros Blondies to get more updates.