This post is also available in: Español
Lifestyle Vacations Co-founders Ryan & David have been lifelong travelers and adventure seekers, with Puerto Vallarta quickly becoming one of our favorite destinations. I mean come on, this place is paradise! After spending copious amounts of time and money searching for hidden gems in and around the city, they put together what the think is the perfect stress-free, hassle-free, and headache-free way to experience every aspect of Vallarta.
They crafted a handful of exciting, tasteful, and unforgettable experiences and adventures around the city that they guarantee will blow you away. Each experiences group together activities for the exact type of vacation their explorers are looking for. Love to immerse yourself in nature? Then their Nature Experience is perfect for you; it includes: Whale Watching, Snorkelling and Horseback Riding. All of their experiences even include free airport transfer to ensure that your vacation is as relaxed and convenient as possible.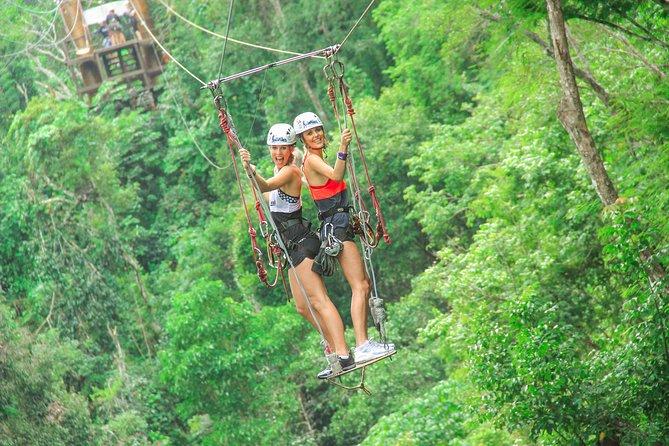 You're here to relax, unwind, and reset from life. They are here to make sure you can do just that for your entire visit to Puerto Vallarta. Come and vacation like the professionals do.
Whether you want to charter a private yacht for a solo party or join a group adventure into the jungle to search for a hidden waterfall, they are found the experiences that are worth your time and money. They experiences are hand-created, meaning they won't send you on anything that they haven't done themselves and said WOW after. No sifting through yelp reviews and worrying about timing and transfers. Most importantly, NO MORE WASTED VACATION TIME. Let the travel professionals take you on an experience you'll never forget.
The Rainbow Experience
The adventure starts with an ATV Tour off-road adventure up the River Cuale where you'll see the truly breathtaking nature of Puerto Vallarta. Next, a Zip Line tour through the heart of a tropical forest combines the fun and adrenaline of zip-lining with the true beauty of the rainforest. After this, it's time to head to Hamam Turkish Spa, a boutique, authentic private Hamam spa that provides an oasis of tranquility and revitalization – perfect to recover after a day full of adventure.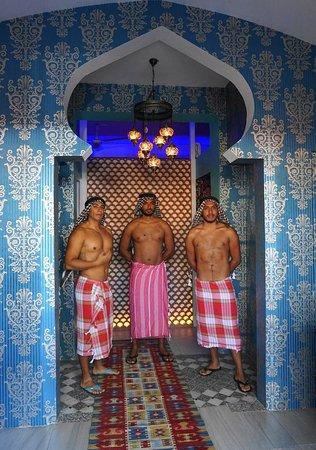 The Rainbow Experience is specifically booked with vendors that are LGBTQ friendly, so you know you're in good hands (PS, they love including both LGBTQ AND non-LGBTQ groups on the adventure!).