A Canadian man, who was recently convicted of murdering eight Toronto men, was known to visit Puerto Vallarta, Mexico.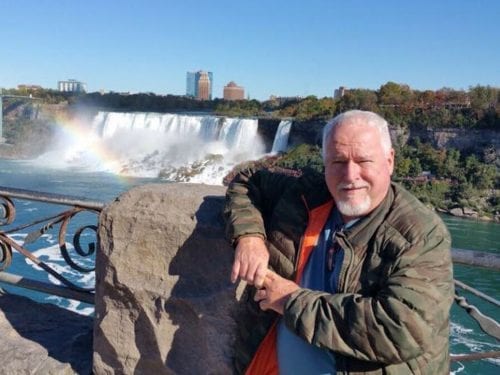 Bruce McArthur on Tuesday, Jan. 29, pleaded guilty to eight counts of first-degree murder, sparing a lengthy trial. We originally reported his arrest more than a year ago.
Prosecutors are asking a judge to put Bruce McArthur behind bars, without a chance for parole, until he is 116 years old – two consecutive life sentences for the eight first-degree murders he committed over almost a decade.
McArthur, 66, was a self-employed landscaper who resided in an apartment building outside the downtown Toronto area but apparently frequented the Church-Wellesley village that is recognized as a hub for the LGBT community. A majority of McArthur's victims were local gay men of South Asian or Middle Eastern descent.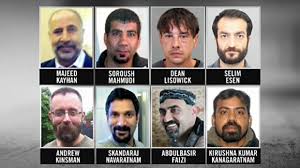 Their names were Skandaraj Navaratnam, Abdulbasir Faizi, Andrew Kinsman, Majeed Kayhan, Soroush Mahmudi, Kirushna Kumar Kanagaratnam, Dean Lisowick and Selim Esen. He posed his victims' corpses, photographed them with cigars and fur coats, then dismembered them.
An article in the Toronto Sun, goes in detail regarding McArthur's visit to this city. In February of 2017, he posted to Facebook regarding a number of tourist stops and they appear to include the Vallarta Botanical Gardens, and probably based on the description, La Noche.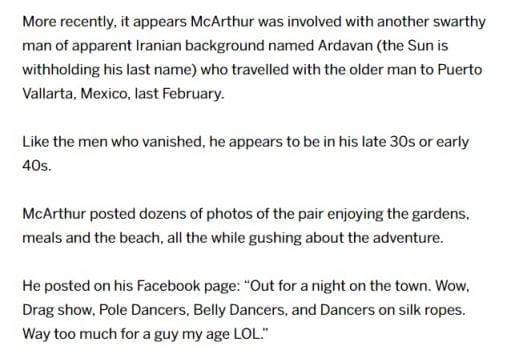 McArthur's Facebook profile has since been deactivated. Final sentencing is expected Friday, February 8, 2019.