Esta publicación también está disponible en:

Español
Organizers from Gay Games Guadalajara and Vallarta Pride made their pitches earlier this week looking for athletes and participants for the 2023 Gay Games when they held a morning press conference at Industry Nightclub.
GAY GAMES XI 2023 is unique in that there are two host cities – with one of those being in Guadalajara and the other Hong Kong.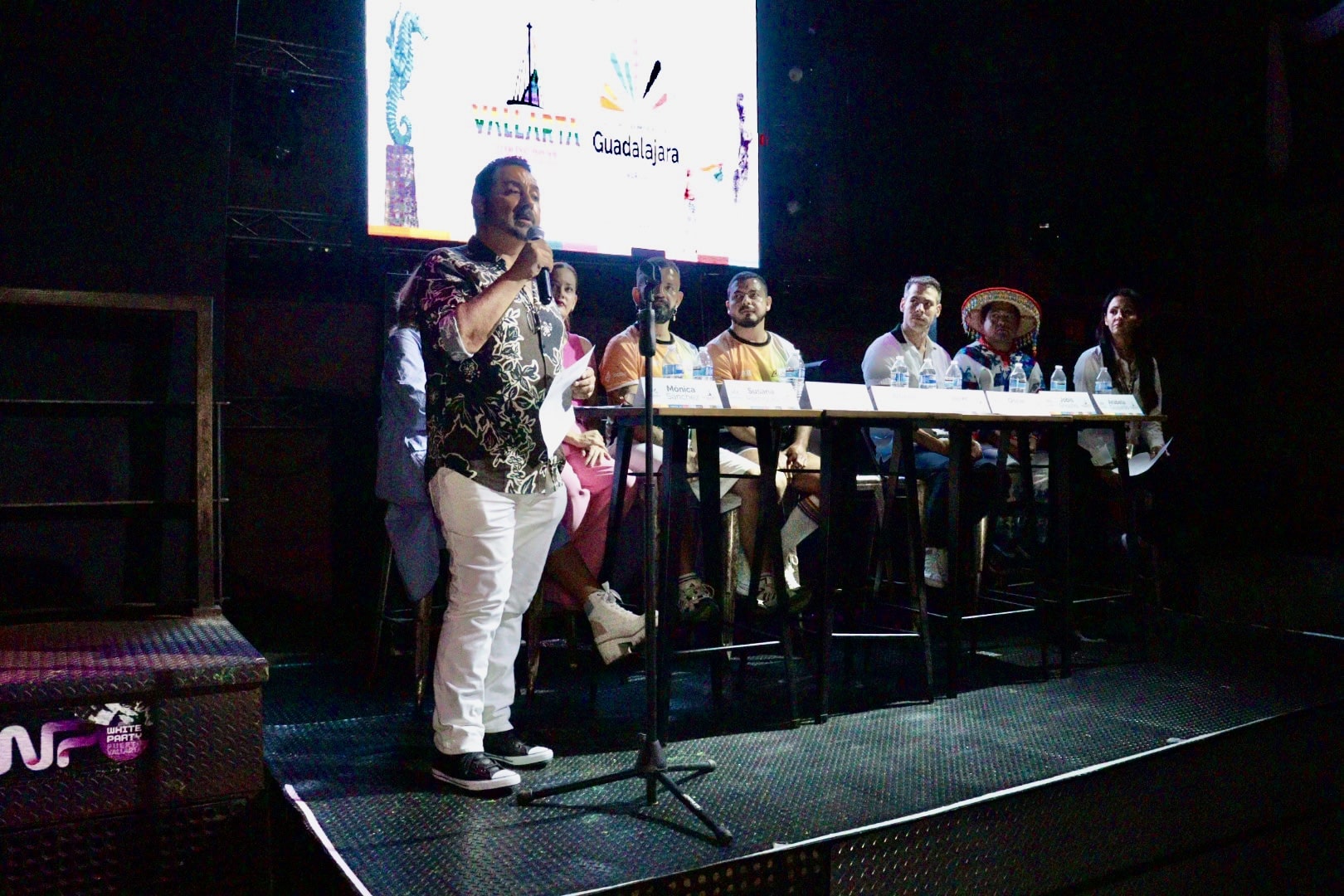 Mónica Sánchez, executive director of Gay Games Guadalajara, said the Gay Games started in 1982 in San Francisco, USA, by Dr. Tom Waddell, an Olympic decathlete who conceived the idea after participating in the Olympics of 1968 in Mexico City.
Gay Games is a non-profit multidisciplinary event and the event in Guadalajara will host more than 20 sports disciplines, cultural events, conferences, fashion.
Organizers said they will also and promote Puerto Vallarta as a tourist destination to the more than 8,000 participating athletes. The games will be held from November 3 to 11, 2023, with 50% of the athletes from North America, 25% from Europe, 15% from Mexico and Latin America and 10% from the rest of the world.
Much of the press event was to drum up support and register local teams and athletes.
"In order to participate in Gay Games the only requirement is to be over 18 years of age," Sánchez said. "You don't need to have had a high-performance sports career, nor is it necessary to belong to the LGBTQ+ community since diversity is precisely promoted, although obviously the GAY GAMES are an opportunity to give global projection to the LGBTQ+ community in Latin America through culture and sports."
She said some of the sports disciplines and events, among which some newly created ones stand out – such as the Pink Flaming – which is an exhibition sports event, in which you can enjoy an aquatic discipline, similar to synchronized swimming but with fantasy style makeup.
Participants are needed for:
5k and 10k races
Marathon and Half Marathon
Dance
Basketball
Bowling
Cheeleading
Soccer 11/7
Golf
powerlifting
Struggle
Swimming
diving
Water polo
Tennis
Volleyball in its beach and lounge versions.
"In Diversity lies the wealth of a Society" said Sanchez, inviting society to participate and be promoters and spokespersons for this great event.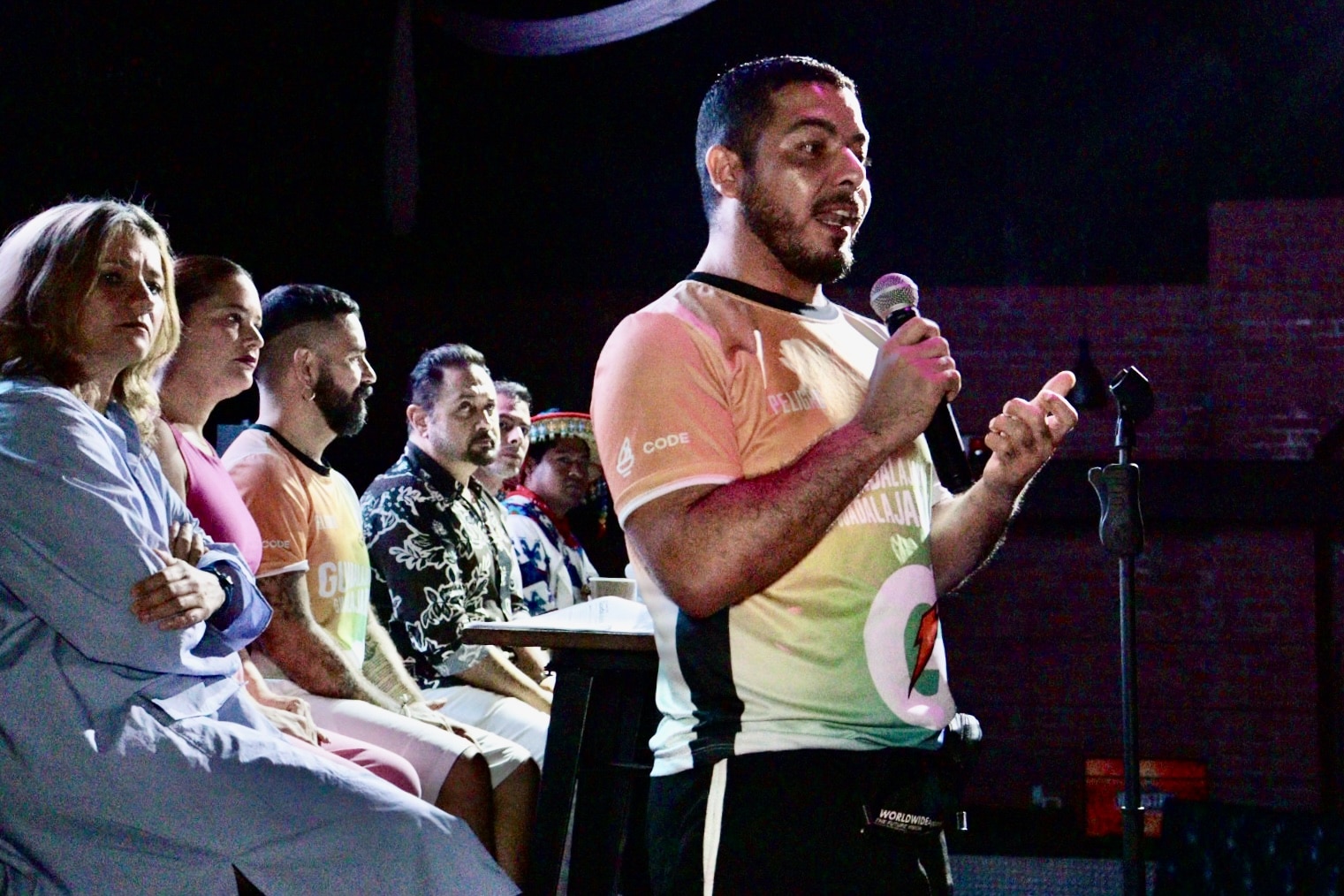 Alex Serratos (Marketing and Communication Director of Gay Games Guadalajara) said a 50% discount on registrations was being offered to participants from all over Mexico, which is a great opportunity to be part of this event.
Valentina has been selected as the International Ambassador of the Gay Games, and a presentation was shown.
Alfredo Soria, an ambassador in Puerto Vallarta of Gay Games Guadalajara, explained the importance for Puerto Vallarta of supporting this type of international events.
"This positions Puerto Vallarta not only as a gay friendly destination, but also gives us the opportunity to bring the community closer through sports and offer safe spaces for the entire LGBTQ+ community who wish to visit this tourist destination within the week after the Gay Games," Sorta said.
Susa Rodríguez, a representative of the State of Jalisco, said the Jalisco government supports diversity, sports and the inclusion that directly supports the LGBTQ+ community. She noted that the Gay Games could generate more than 16,000 visitors and an approximate income of $600 million pesos.
Javier Jiménez, a member of the 2023 Vallarta Pride Organizing Committee, said Vallarta Pride was committed to help promote the games.
"Vallarta Pride is much more than just a party," he said. "We also want to help the community and solve real problems that benefit and provide a better quality of life to the LGBTQ+ community and therefore the importance of taking a turn that makes clear the true objective of Vallarta Pride to make a commitment to the community."
Jobis Shosho, an influencer and special guest as representative of the Original Peoples of our country and migrants in Mexico, was invited to the press conference by Vallarta Pride.
He wore his Wixárica suit, and explained the need to be visible and heard, requesting support for LGBTQ+ indigenous communities who suffer from significant deficiencies, in addition to ignorance of their own rights.
Register for the gay games here.
Related: