Esta publicación también está disponible en:

Español
Patience and planning will help with this important investment
So, you've decided to buy a new home or condo in Puerto Vallarta, and now you must decide how to furnish it.
Are you moving to PV? Is this an investment property to rent? How expensive is furniture? So many questions! We talked with industry expert Sheryl Novak, president of SOLutions Mexico. Novak has spent the last 14 years in the furniture business in Puerto Vallarta and brings with her both a local and expat perspective.
"There is one BIG question that people never ask," says Novak. "What do I need to know about buying furniture for my home in Mexico that is different from how I bought furniture for my home in Canada or the US?"
Novak says that because the climate in Puerto Vallarta and the Bay of Banderas is radically different from most climates in North America, it should affect your furniture choices.
"The elements in the Bay of Banderas include salty ocean air, high humidity during the summer months, intense sun with harsh UV rays, high levels of dust and sand particles, plus termites and other wood eating bugs," she says. "What would work elsewhere will likely not last here. This means that it is critical to make your buying decision on more than just the furniture's look and price which are the two factors most people look at. If you want your furniture to last more than one or two seasons, it is important to consider the materials and manufacturing processes used and which climate the furniture was built for."
The other difference is that unlike in the US or Canada, you will not get an exact shipping window in Mexico. Shipping and logistics are not sophisticated here. And because the overriding philosophy is "manana", it is best to be patient, and never expect quick service.
"It is very different and no matter where you get your furniture from, it will come when it comes," Novak added. "Do not get frustrated, angry or demand action. Ask anyone who used pressure tactics and they'll tell you it will work against you. Take a deep breath, make contingency plans and eventually everything will come together."
Your options for furnishing your new home vary. Like in the U.S. and Canada, most new condo owners buy furniture at retail stores at the local stores. Be aware, however, that most stores just display samples on the floor. They do not sell them. Instead, you need to order what you want. This can usually take anywhere from six to eight weeks, or longer.
"If you plan to fly in to get your condo completely outfitted in one week, it most likely won't happen," she says. "If you do find pieces for immediate delivery, you will likely be settling for furniture that is not your preferred style or color and cost significantly more."
Due to manufacturing and shipping bottlenecks caused by COVID, be prepared to wait longer on your furniture to be made and delivered. Furniture warehouses are empty; manufacturing plants are still operating at a third their capacity; shipping containers and raw goods are scarce; demand in North America for furniture has skyrocketed and prices have increased. This is a global challenge that affects everyone and all retailers in North America.
If doing it yourself is not appealing, another option is to hire an interior decorator or designer.
"There are many interior decorators and designers that are available who will charge you a base fee (ranging from a few thousand to many thousand dollars) along with a commission on each item you purchase. If you have the budget and prefer someone with a design eye to assist, this is a great option. Most interior decorator/designers have their own manufacturers that they deal with, so again be aware that this will not be a quick cash and carry option."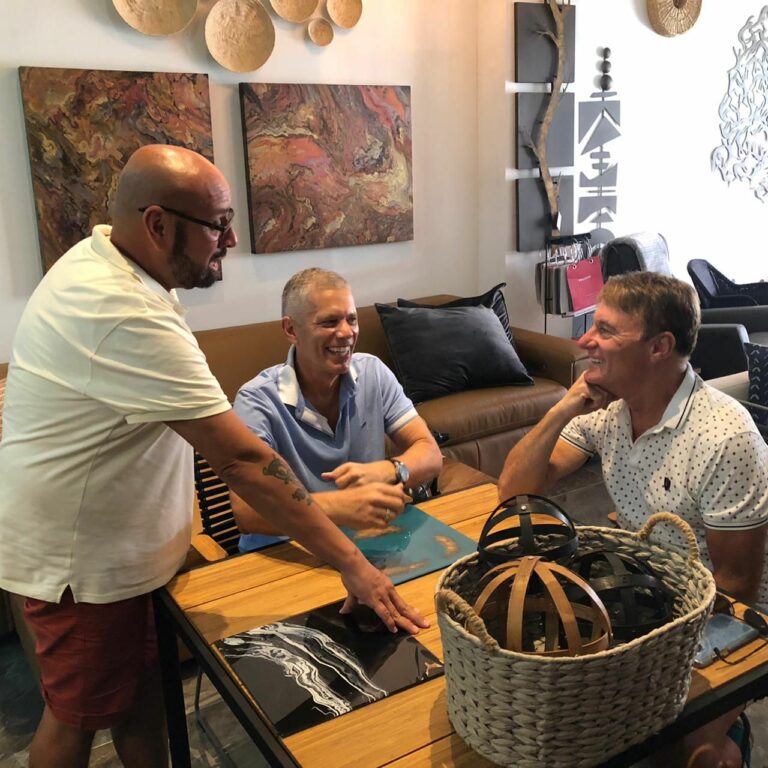 If your budget does not include money for a professional interior decorator, you can purchase a furniture package from a speciality furniture store. This option gives you the interior decorator/designer look without the cost. "Packages are curated in advance (although you can also get them custom if you do not see one you like) so they achieve the high-end look without the higher cost," Novak says. "You can swap, add or delete items from your package depending on your item needs, budget and décor style. The speciality furniture store arranges for the logistics of getting the furniture from the manufacturer to your condo and will even set everything up. It's a great turn-key solution for those who want the best value solution."
Novak says her company, SOLutions Mexico, offers furniture packages based on how her clients plan to use their condo. She said she has broken this into three categories:
Primarily rental – This furniture package is curated specifically for rental properties because of its durability, low cost/quick ROI and attractiveness to renters. SOLutions Mexico offers a furniture package that comes in around $5,000 USD and includes furniture for living room, dining room, two bedrooms, kitchen, and even outdoor dining. The key to furnishing an investment property – keep costs down, make it look fantastic, and get it done asap so you start making rental revenue asap.
Mix of rental and personal use – The best advice for this type of property owner is to skew their furniture package like one for an investment property, just with a few more bells and whistles. "If you plan to rent only to people you know until you retire, it makes sense to budget a little more and add some personal items," says Novak. "Once you retire and it is for your exclusive use, then you can add or upgrade as needed.
Personal use only – These property owners often prefer to select each of their items because it is a labour of love. They are looking more for statement pieces because they plan to use their home in Mexico for months rather than for weeks.
Another way to furnish your home is by doing a furniture shopping tour in Guadalajara.
"If you have time and more room in your budget, it is a viable option. There are more stores in Guadalajara than in Puerto Vallarta, so you will have more to see," Novak says. "Since Guadalajara is the second largest city in Mexico, be prepared for lots of traffic and navigating around a huge geographic area. Our guides, who live in Guadalajara, know the best places to shop and the best routes to get to each location. To get the most accomplished, we do personalize instead of shared tours that have multiple homeowners on it. Otherwise, you will just end up waiting around for the other buyers and become frustrated because your time is wasted. A good tour is usually two to three days to ensure you accomplish everything."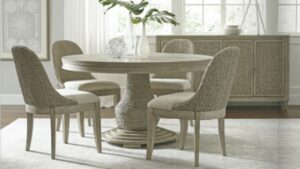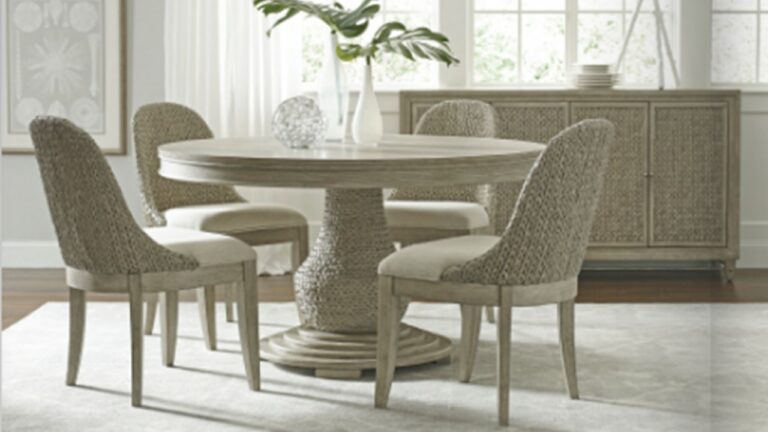 The final option to furnish your condo is to ship some or all your furniture from north of the border. This can be costly in not only money, but also time. Bringing in items from outside Mexico and crossing the border can be complicated so do your research on this. Most experts agree that it's best to buy rather than ship.
Regardless which solutione you take to get furniture for your new home in Puerto Vallarta, there is one thing to keep in mind: start well-ahead!
"In pre-COVID times, three months was a good rule of thumb," Novak said. "Today, with the huge issues caused by COVID disruption to the furniture industry, it is best to start six months before you need your furniture. Although we may feel that things have started to get better or more normalized to COVID, the furniture industry (as are most industries) was considerably disrupted and looks like it will not get back to relative normal until 2023.
Unfortunately, buyers should also be prepared to budget more.
"Based on what most new condo buyers in PV have spent over the past four or five years, to fully furnish a two-bedroom, two bath condo, it is best to budget around $20,000 to $25,000 USD," she said. "For a one bedroom, it is between $12,500 and $17,500 USD and for a three bedroom, between $25,000 and $40,000 USD. Keep in mind that the price for furniture in Mexico is about the same as what you would pay in the US for the same quality. Many folks incorrectly think they can get furniture here for a third of what it costs elsewhere but it is not accurate."
For those who don't want to invest up front to purchase furniture, there is a local company that rents individual pieces or whole packages of furniture. This allows you to get in, start using your condo right away while you take your time selecting your forever furniture. If you are renting out your condo, renting furniture reduces your capital costs and allows you to generate revenue immediately upon condo possession.
Read more on our website at www.outandaboutpv.com where Novak offers advice on furniture materials, including which ones last in our climate and the ones that you are likely to be replacing after one season.