Esta publicación también está disponible en:

Español
Embark on a luxurious journey to Mexico, a country renowned for its extensive coastline spanning over 10,000 kilometers, extraordinary architectural landmarks, and diverse tourist attractions. With private jet charter services, exploring this vibrant destination has never been more opulent and hassle-free. In this ultimate guide, we introduce Mexico Jet Charter, the premier private jet charter company, and discuss the unparalleled experiences awaiting you.
Mexico Jet Charter: The Premier Private Jet Charter Company
Mexico Jet Charter stands out as a leading private jet charter company in Mexico, providing bespoke and on-demand services for domestic and international travel. The company is designed to cater to your unique requirements and ensures exceptional executive and leisure travel standards. With Mexico Jet Charter, you can customize every aspect of your journey to create a truly unforgettable experience.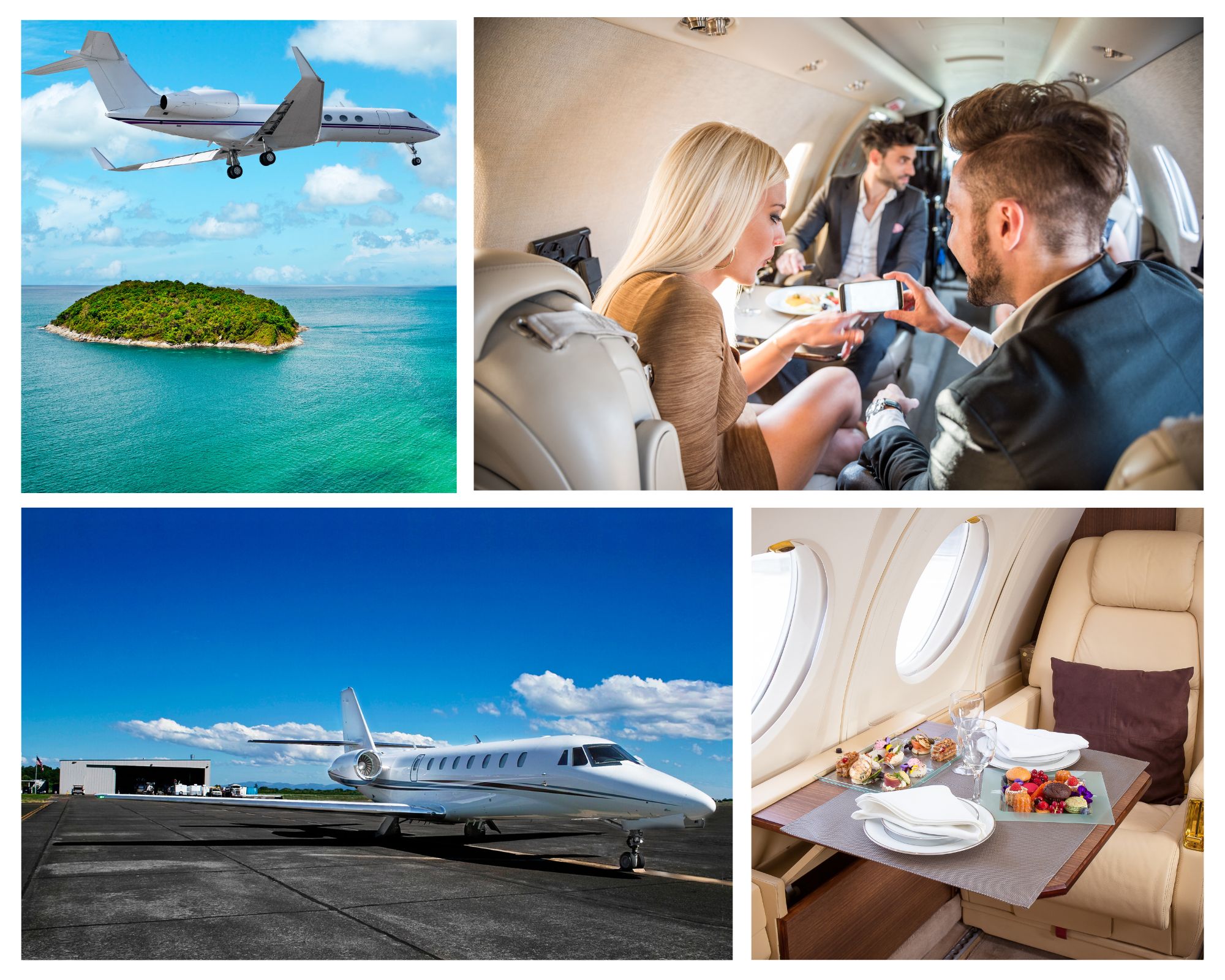 1. Prioritizing Safety and Comfort for Unparalleled Journeys
At Mexico Jet Charter, your safety and comfort are paramount. The company provides instant access to over 10,000 private planes worldwide, certified for legal charter flights. To eliminate any dubious options, they conduct extensive research on operator history, aircraft maintenance, pilot experience, third-party reports, and medical records for each flight to or from Mexico. This meticulous approach guarantees all passengers an unmatched level of safety and comfort.
2. Discover Mexico's Top Destinations with Seamless Access
With a widespread presence throughout North, Central, and Southern Mexico, Mexico Jet Charter offers seamless access to your desired destinations. Tailor a private jet charter to your specific travel needs, whether heading to Cancun, Mexico City, or any other sought-after vacation spot in Mexico. Top private jet destinations include Acapulco, Cabo San Lucas, Cancun, Cozumel, Guadalajara, Huatulco, Ixtapa, Merida, Mexico City, Monterrey, Oaxaca, Playa del Carmen, Puerto Vallarta, Queretaro, Tijuana, Tulum, Veracruz, and Zihuatanejo.
3. Choose from an Extensive Selection of Private Planes
Mexico Jet Charter offers a wide range of private planes for charter flights to Mexico, operated by FAR Part 135 or 121 (or foreign equivalent) air carriers. With veteran pilots at the helm, you can trust that your journey will be smooth and secure. Flight support specialists provide numerous aircraft options based on your trip objectives and budget, ranging from cost-effective planes to the largest, most sophisticated corporate jets on the market. Browse through the Aircraft Gallery for further details on all available planes, and consult brokers for assistance finding your preferred aircraft.
4.Catering to Distinguished Passengers with Impeccable Services
Mexico Jet Charter guarantees an unmatched experience for private charter flights to Mexico. Their services cater to a wide range of distinguished passengers, including members of royal families, heads of state, celebrities, athletes, personal assistants, and travelers worldwide. In addition, the team can assist with all private aviation requirements, from booking your aircraft and creating its flight itinerary to arranging gourmet in-flight catering, luxury ground transportation, or accommodating any other special requests.
5. Your Partner for All Your Private Aviation Requirements
Mexico Jet Charter is your ultimate partner for all private aviation needs. The company's extensive knowledge and expertise in private aviation ensure that you receive exceptional service tailored to your preferences. In addition, with a dedicated team of aviation consultants available 24/7, your questions and concerns are promptly addressed, providing you with the utmost confidence in your private jet charter experience.
6. Booking Your Mexico Jet Charter Experience
To book your private jet charter to Mexico, contact Mexico Jet Charter through their website "Private Jet Charter Mexico", Phone +1 619 8222 184, or email jets@villaexperience.com. Their team of experienced aviation consultants will guide you through the process, offering personalized recommendations based on your travel requirements. From selecting the perfect aircraft to planning your itinerary and securing additional services, Mexico Jet Charter ensures your journey is meticulously planned and executed.
7. Immerse Yourself in Mexico's Rich Culture and Vibrant Scenery
You gain exclusive access to Mexico's most exquisite destinations with Mexico Jet Charter. Enjoy Mexico's rich culture, savor its delectable cuisine, and explore its vibrant landscapes, from pristine beaches to ancient ruins. So whether you're seeking relaxation, adventure, or a combination, Mexico Jet Charter can help you create the perfect private aviation experience to fulfill your every desire.
8. Experience the Pinnacle of Luxury with Mexico Jet Charter
Travel in style with Mexico Jet Charter and discover the unparalleled luxury of private aviation. With a focus on personalized services, comfort, and safety, Mexico Jet Charter is committed to providing a truly memorable and exceptional travel experience. Experience luxury and convenience by booking your private jet charter to Mexico today.
Contact & Booking
+1 619 8222184