This post is also available in: Español
By Don Lewis
"Paradise." "My Happy Place." "A slice of heaven." There are so many words that people use to describe Puerto Vallarta. But for me, the word is "home." During my first visit to PV almost 10 years ago, I felt like this was home even though I was only visiting for a few days. As the visits became more frequent (and for longer periods of time), I felt fairly confident that this could one day become my next home. Having grown up in hot, humid weather and surrounded by Latin culture, I was certain that the transition would be relatively easy. Of course, my Spanish was minimal and I knew I'd have to rectify that, but I didn't think it would be too difficult. Little did I know that conjugating verbs would be so difficult!
So, in November of 2020, in the thick of the pandemic, I decided to move to PV and do a "test year" before I fully committed. While I knew that I ultimately wanted to buy a house, I figured it was a good idea to rent for a year, partly to make sure this is where I wanted to be and partly to have a chance to figure out the neighborhoods a bit more. After two months of searching for a rental place (I'm really picky and had very specific criteria), I settled in an apartment in Zona Romantica near the Malecon. Everything was walkable which was important to me since I didn't (and still don't) have a car. In all honesty, while I like the walkability, there has been quite a bit of noise at night so I'm not sure that the ZR is where I'll ultimately settle. But the people have been incredibly friendly, I love having so many restaurants nearby, and all of my friends like to visit because I'm in such a great location.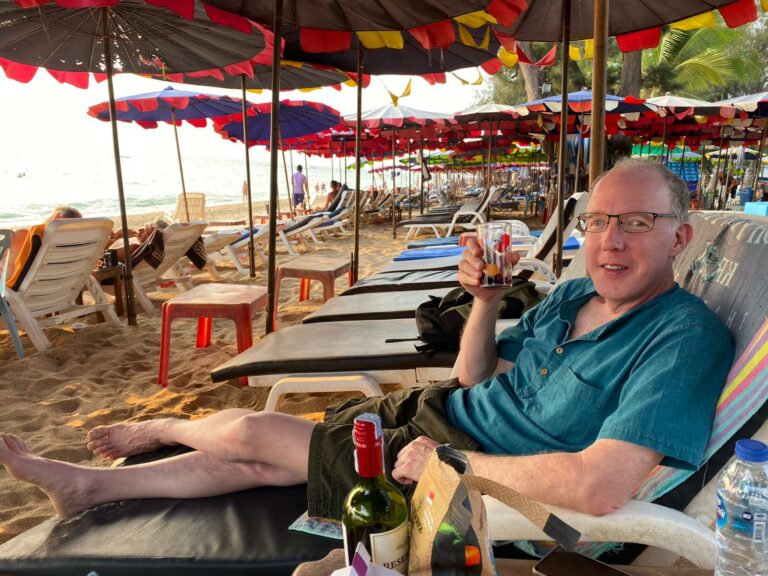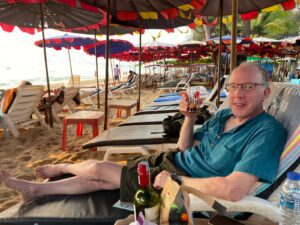 Learning Spanish has been the biggest challenge for me. I started with online self-guided courses (Rosetta Stone) and that worked well, but the words and phrases often didn't apply to everyday life. I know that I need to get a tutor at this point, but, well, that just seems so formal!
A few other interesting learnings from my 10 months here: bananas go bad very quickly, finding the best ATM for cash withdrawals took a while, everyone except me is at work during the day, finding certain food items requires going to multiple stores, electricity is cheap until you turn on the AC, you can only find dimmable light bulbs at an electrical store, avocados are always fresh ("para hoy" and "para manana" are great phrases), seafood is abundant, and there is amazing musical talent in this city.
Hopefully the Thursday Mixers, coordinated by Jet de la Isla, will return in October. They are a great way to meet people, both expats and nationals, and show how welcoming and diverse this community is. I'm looking forward to making PV my permanent home!
Related