Esta publicación también está disponible en:

Español
March 15 on the undercard is the latest movie filmed in Puerto Vallarta: "As groom people" Traziende Films and Warner Bros. Pictures Mexico, is a comedy starring José María de Tavira, Martin Altomaro, Ricardo Polanco and Regina Blandon whose main theme a trip for friends to this heavenly destination.
This film marks the directorial debut of Joe Rendón and was filmed on location for five weeks at iconic sites of Puerto Vallarta and the Malecon, some beaches, Villa Leonarda, the Crafts Market, the Kiosko Plaza de Armas and some other restaurants and businesses.
The plot recounts that after being planted on her wedding day, Diego (Jose Ma. De Tavira) is devastated and goes to live the best day of your life to have the worst moment of its existence. His cousins, Julian (Martin Altomaro) and Miguel (Ricardo Polanco), will not allow Diego to fall and wheedle a trip to forget and have fun in Puerto Vallarta, the beach where they lived together their best teenage summers.
In Puerto Vallarta, Diego will be reunited with Martina (Regina Blandon), his first love. More than a trip to oblivion, this adventure will become a reunion with the past, lost friendship and confrontation of some fears. Moments that are enhanced by the fun atmosphere that can only generate a destination like this.
About actors, José María de Tavira has starred in films like "Tear This Heart" and "What a shame your life," Martin Altomaro in "He who seeks finds," and the TV series "Soy tu fan"; Ricardo Polanco has starred in the TV series "The beloved Centauri", "Club of Crows", "Until I met you" and "Hunted"; Regina Blandon TV series "Super X", "Drunk History" and "The hotel of Secrets".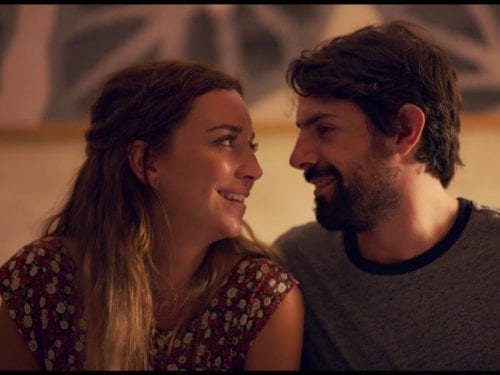 This comedy is produced by Leonardo Zimbrón and Monica Vargas, who have made successful productions dumbbell like "How to cut your boor", "Pulling Strings" and "Crows Club" series.
About Leonardo Zimbrón, producer of the film said: "filming in Puerto Vallarta is like s
hooting at home. In addition to the beautiful locations and landscapes that are, supported by the authorities, the facilities of the Hotel Association and the collaboration of the inhabitants, let you work concentrates on what matters most: the film. Thank you for all Puerto Vallarta! I hope to continue telling stories from your land, for the world ".
Rodrigo Calderon, executive producer, said: "Puerto Vallarta is a wonderful and welcoming place; It has an exceptional climate and the people are incredibly receptive. It is always a delight to film projects with perfect conditions, thanks to the support of hoteliers sectors, local government and the people ".
The Tourism Trust Puerto Vallarta thanks to the production of "As groom people" for having chosen Puerto Vallarta for the development of this funny comedy, which this wonderful destination has a leading role as a fabulous place to live incredible experiences and recover, if they have lost the great joys of life.