This post is also available in: Español
Sometimes, the success of a restaurant depends on word of mouth. People enjoy their experience so much they share with friends and on social media.
Che Vallarta, a restaurant offering authentic Argentinean empanadas and other delicacies, falls into that category. You'll find their small shop in Centro Vallarta, Calle Abasolo 189, just a few blocks from the Malecon.
Che Vallarta's story began four years ago, when Nicolas Torreiri and his husband decided to move to Puerto Vallarta. Like many that come here, they sought to change the course of their life and start fresh.
Both are from Argentina, and met in the city of Rosario, which is in the middle of their two hometowns. There they studied communication and psychology. As a couple they have been together for 15 years – they started as friends for two years and little by little, they grew closer together. In 2016 they got married, and had settled into a daily routine and a life that included their house, jobs and dogs. But boredom set in, and in 2018 they decided they needed an adventure and set out for Puerto Vallarta.
It's no surprise that Nicolas enjoys gastronomy. With everyone in his family cooking, he grew up in the kitchen.
"Since I was little I was transmitted the love for cooking and cooking for others. In Argentina they cook a lot at home, in my case from my grandparents," Nicolas explained.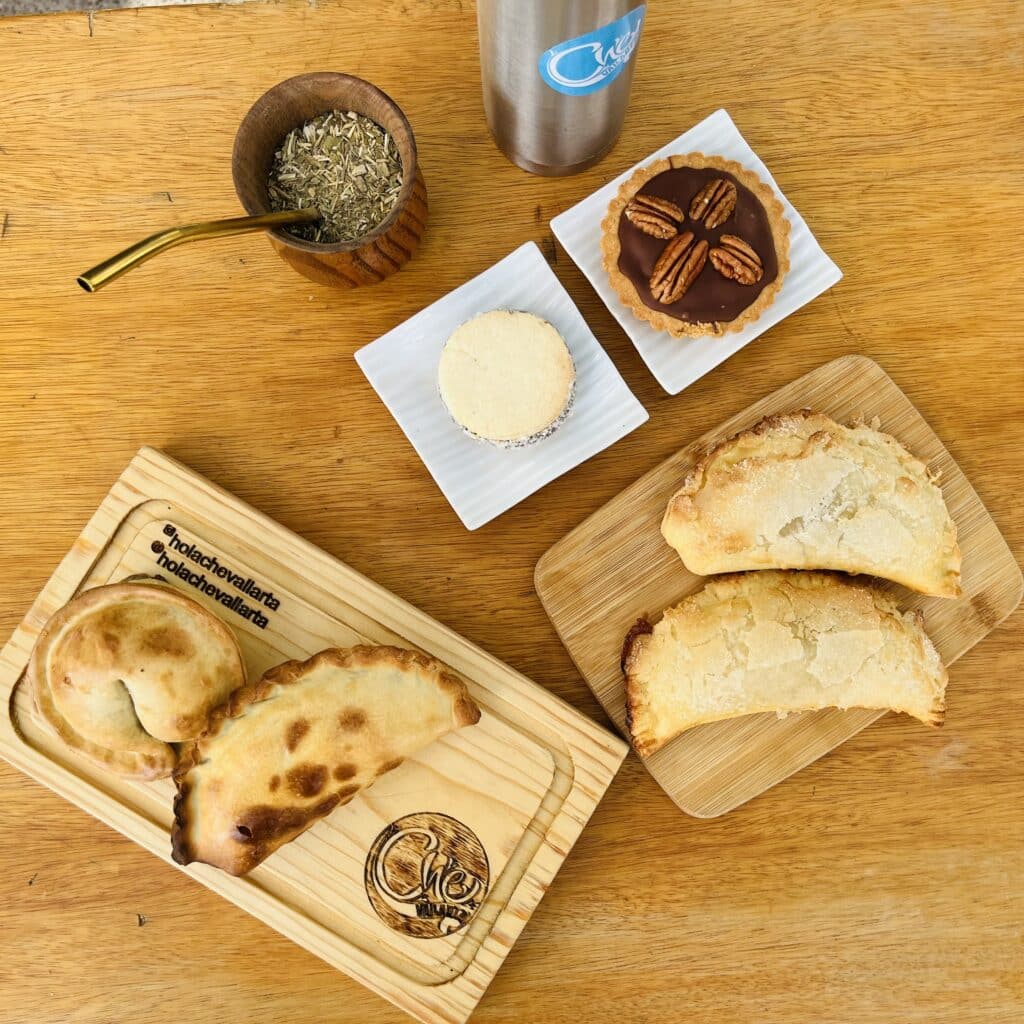 Che Vallarta's specialty is empanadas, a recipe from Nicolas' family, which he had to adapt with different flavors from Argentina and Mexico. His empanadas are handmade, with lots of seasoning. Fillings include the savory ones, traditional meat, mushrooms with cheese, spinach with cheese, arabe, shrimp and corn with cheese and the sweet ones like pineapple jam, cream, cajeta and strawberry jam!
Che Vallarta is a quality restaurant that does not lose its essence in the preparation of its food.
"We love to see people enjoying our dishes, the flavor has to explode in your mouth and that is what happens with our empanadas", Nicolas said.
Within their menu they also have other highly recommended options such as the delicious choripan and healthy panninis, gourmet salads, the traditional 'Mate' (an Argentine infusion made with yerba mate leaves) and of course their Argentinean desserts such as alfajores and coconut pie.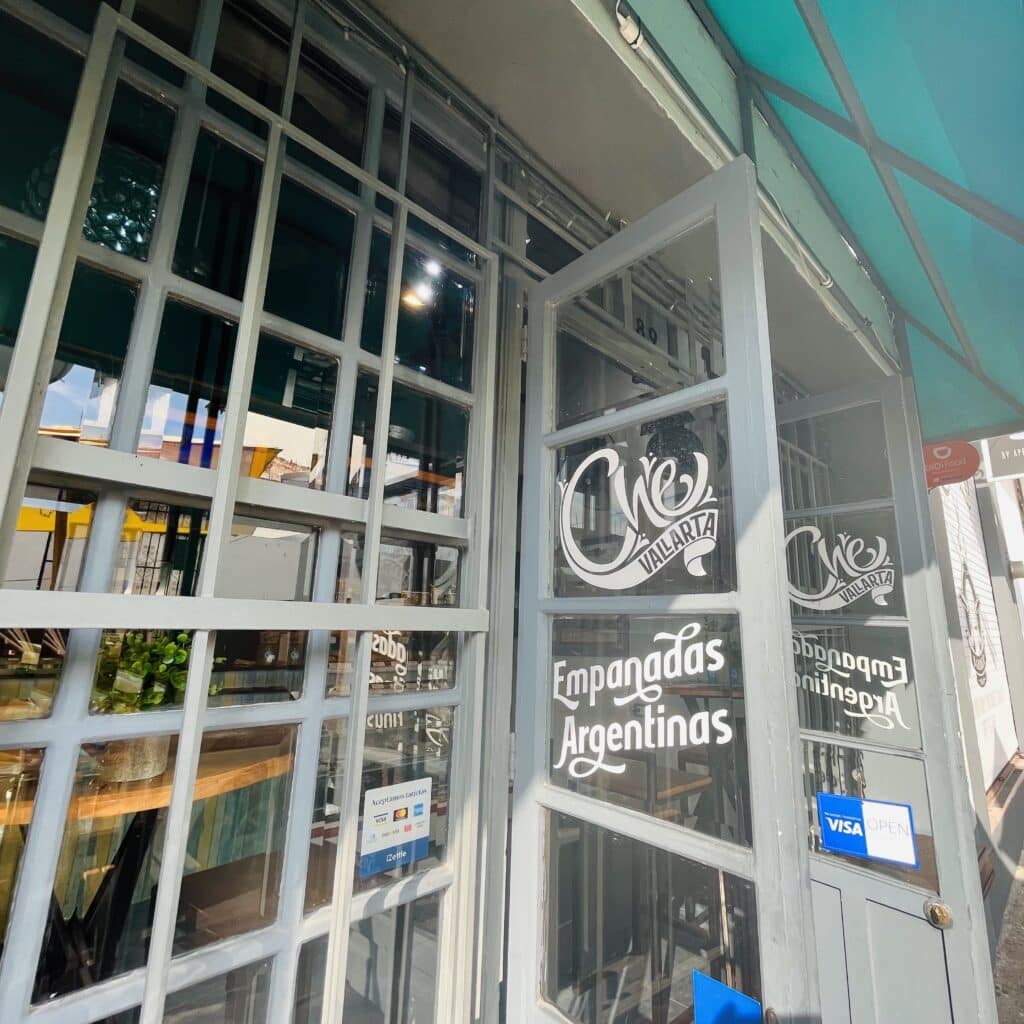 Someday they hope to expand, but are still defining which area of Vallarta they would put the second branch.
You can visit them in their store or order through delivery.