This post is also available in: Español
San Diego Pride is proud to announce that through a grant received from the American Consulate General in Tijuana it will take part in hosting a LGBTQ Binational Summit.
The one-day educational summit entitled "Orgullo Sin Fronteras" will be held in Tijuana, Mexico on 
Saturday, May 19, 2018 from 9am to 5pm.
Barriers to funding and capacity building resources for the LGBTQ community in Tijuana prevent LGBTQ individuals from accessing services and care. These limitations diminish the LGBTQ Tijuana community's ability to live full, healthy lives and to engage in the full spectrum of the civic, cultural, and economic vibrancy of the region.
"Being born with talent, brilliance, or being born LGBTQ is as equally spread throughout the world as human life. What is not equally distributed is opportunity." said Fernando Z. López, Executive Director, San Diego Pride. "We may be two cities in two nations, but we are one global LGBTQ community, and while some may wish to focus on building walls, we at Pride are looking to build bridges with our LGBTQ community whereever they live."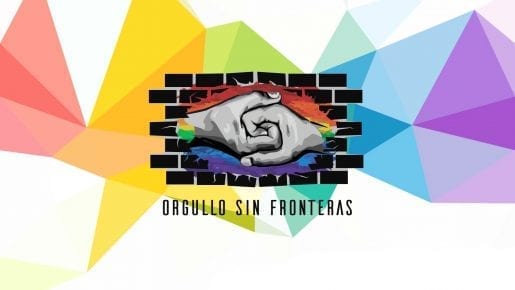 For the past 10 months, Pride has been working in a coalition consisting of LGBTQ organizations and individuals on both sides of the border including The San Diego LGBT Community Center and ACLU of San Diego and Imperial Counties. The summit will host speakers and trainers with expertise in community organizing, marketing and communications, art as education, fundraising, and NGO capacity building.
"The Tijuana LGBTQ community has been doing work towards the recognition of LGBTQ rights and identities in Mexico for years; it is time for this work to become known and visible by the larger Tijuana, San Diego and Transfronterizx communities. Now more than ever it is essential for our binational communities to come together and support one another," said Binational Taskforce Organizer Andrea Gaspar.
If successful, the coalition plans to continue the program as a self-sustaining long term tool that will benefit the social, economic, and civic standing of Tijuana's LGBTQ community. People serving the LGBTQ Tijuana population will have more knowledge and empowerment to build on their own success, to enhance community collaboration, and to further strengthen networks of support.
"The conference—Orgullo sin Fronteras—promises to be a great opportunity to bring together LGBTQ communities on both sides of the border line," said Ricardo Gallego, Director of Latino Services at the San Diego LGBT Community Center. "We are going to learn from each other, support each other, and help new leaders and LGBTQ role models emerge on both sides of the border."