This post is also available in: Español
Atlantis Cruise, via the Royal Caribbean Navigator of the Seas, will make port in Puerto Vallarta on Oct. 24 and 25, brining as many as 3,100 people into the city as part of the exclusive gay cruise.
The ship will sail from Los Angeles and hit some of the best beaches in Mexico, including Puerto Vallarta.
Businesses in Puerto Vallarta are preparing to welcome the cruise with some special events.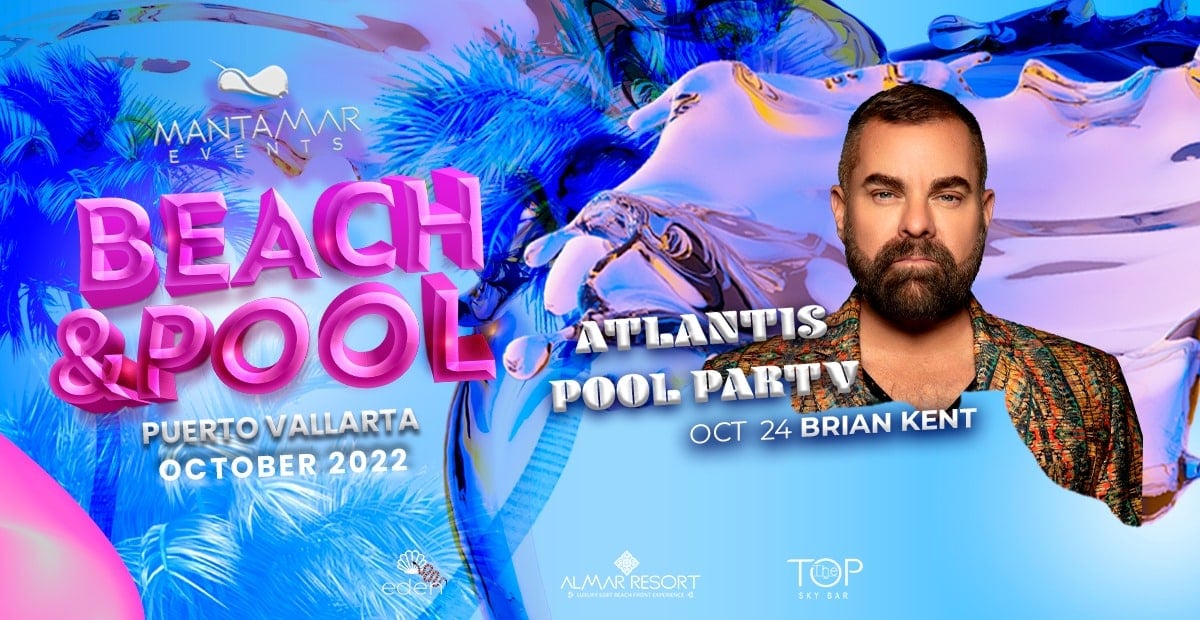 Mantamar Beach Club has planned an ATLANTIS Pool Party on Oct. 24 from Noon to 8 p.m. with DJ Brian Kent providing an "incredible day at Mantamar." Tickets for the event are available here.
And Studs Bear Bar will host their first ever "Lights Out Party" on Oct. 24th to welcome Atlantis cruisers and locals from 6 p.m. to Midnight. Tickets for that event are $20 USD ($324 pesos) and includes two beers and or a cocktail. Tickets are available here. Use the Promo Code Mochila and get a 10% discount.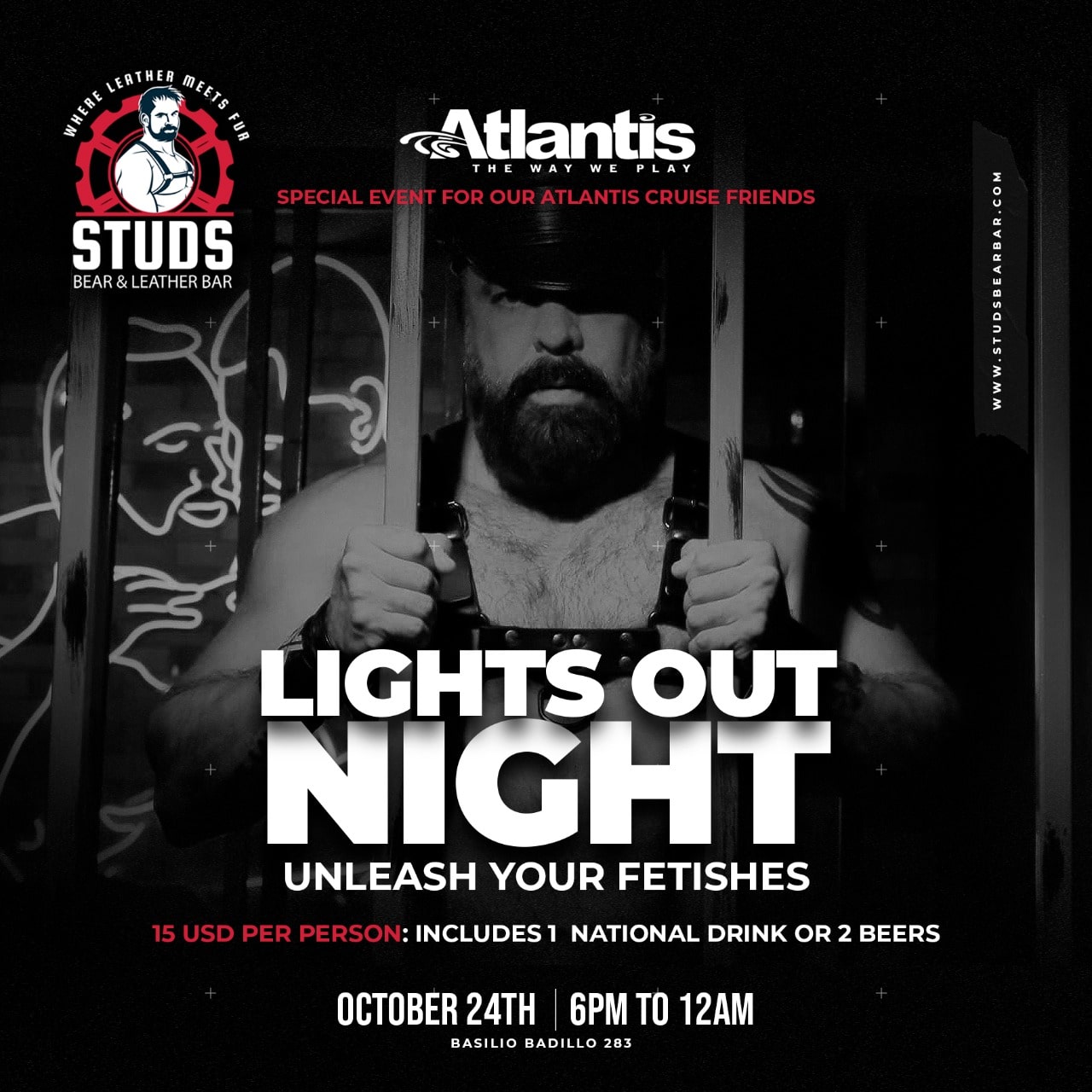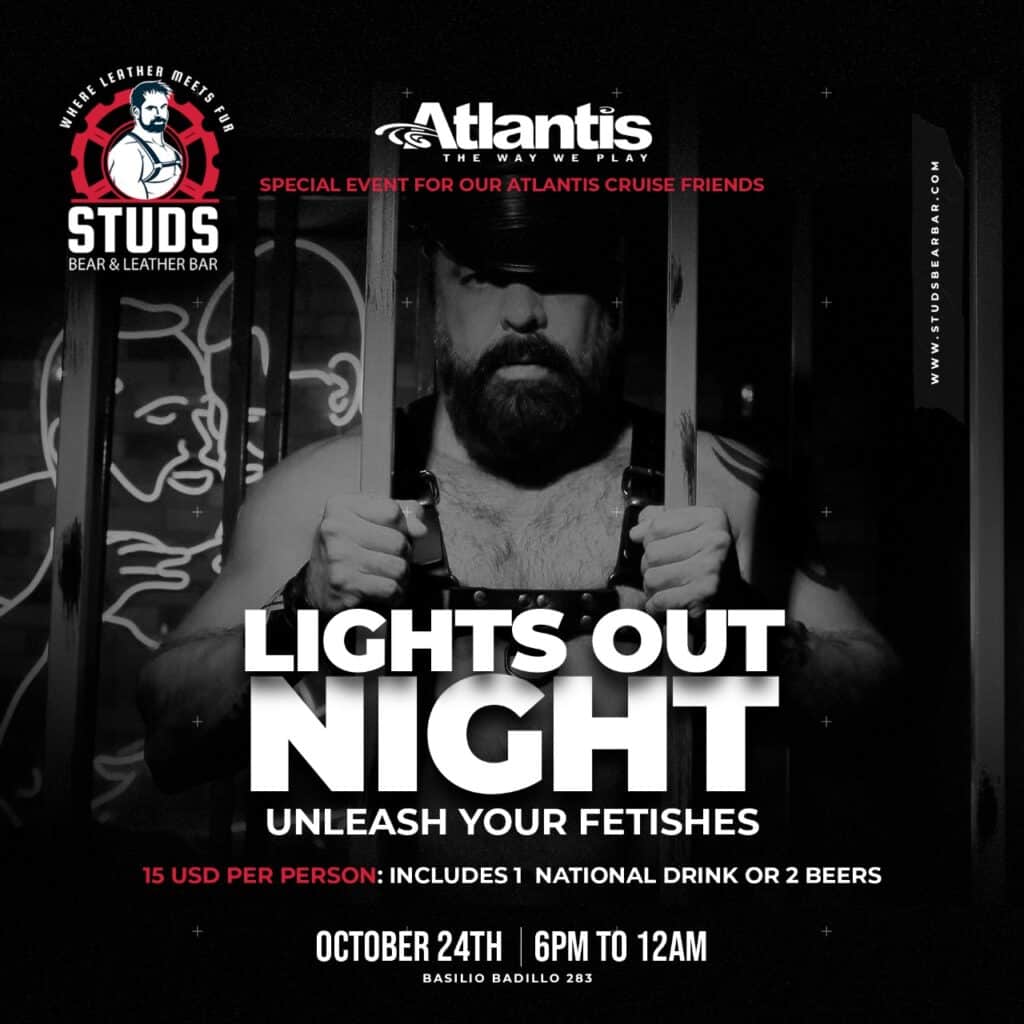 Studs Bear and Leather Bar has limited capacity, so make sure you buy your tickets ahead of time. There is a clothing check onsite, and the dress code is "fetish wear."
The early hour of the event is adjusted to time with the ships arrival and departure. Guests from the ship are suggested to head back by 1 a.m. on Oct. 25 as it has a 2 a.m. departure time from Puerto Vallarta.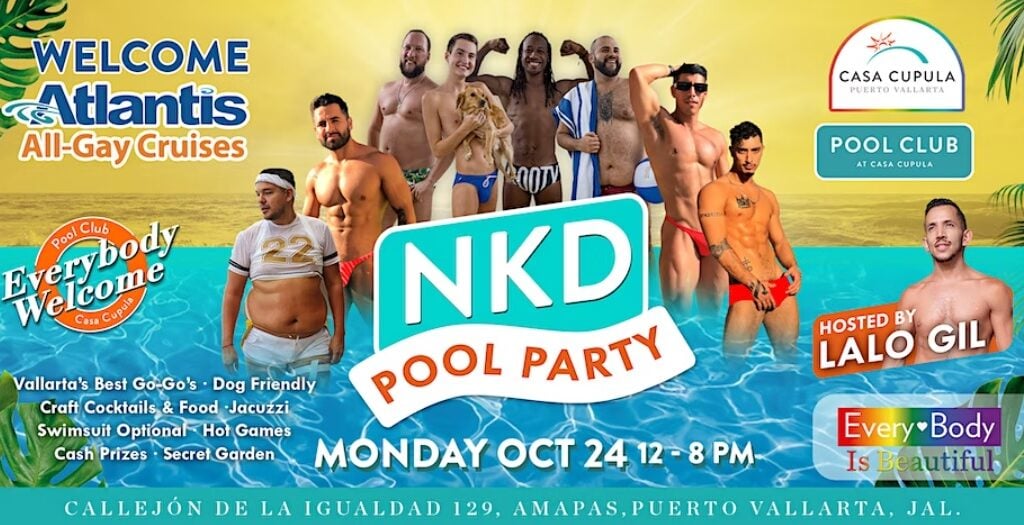 Casa Cupula will have a special NKD Pool Party at Casa Cupula | Welcome Atlantis Cruise on Oct. 24 from Noon to 8 p.m. The "Every Body is Beautiful" event is one of the most popular LGBT clothing optional pool party in Vallarta with sexy Latin go go dancers, craft cocktails, delicious food, ocean views, heated pool & jacuzzi. Hosted by Lalo Gil. Open to anyone over 18 years of age.