Esta publicación también está disponible en:

Español
Aphrodite Velvet took home top honors and was crowned Chacha Queen recently as Chachalaca Bar held it's first-ever Chacha Queen contest to a standing-room only crowd.
Aphrodite Velvet walked away with the new title and crown, $8,000 pesos in cash, $3,000 pesos for consumption at Hotel Mercurio, a coupon for consumption at Apaches Martini Bar, a facial and nails by Fancy Factory. Velvet was the undisputed winner, who managed to captivate the public and especially the tough judges with two full shows of artistic quality, originality and interpretation.
London Frost was named runner-up queen and third place went to Miss Alexa with her funny performances.
The three top queens were narrowed down from a field of 13, with each presenting an incredible show before the judges and the public. For the second part of the night, the judges chose six finalists, who received criticism from the experts and returned to present each one with a different show.
The event began at 8 p.m. sharp and before that time it was already packed with attendees who were going to support the queens who would compete for the crown. Friends, family and drag fans gathered at Chachalaca Bar to witness this first edition in support of local Drag in Puerto Vallarta. The funny and talented drag queens Holy D'Grail and Xuxu were the hosts who kept everyone attentive with their jokes and great sense of humor.
Christopher Biles and Ricardo Lopez, owners of Chachalaca Bar, were the great hosts of the event. In addition, Richie (Ricardo) delighted us with a great drag performance as the opening.The event had the support of friendly sponsors from Chachalaca such as Hotel Mercurio, Apaches Martini Bar, Fancy Factory and Vinos America who joined in supporting the new queens.

Judges included Jybra Queen, Diva Divine, Karla Fifi, Lizbeth Marquez de la Vega and Mizz Peaches. All national drag queens with a track record and well received by the public, who currently perform with great success both in PV and in other cities in Mexico.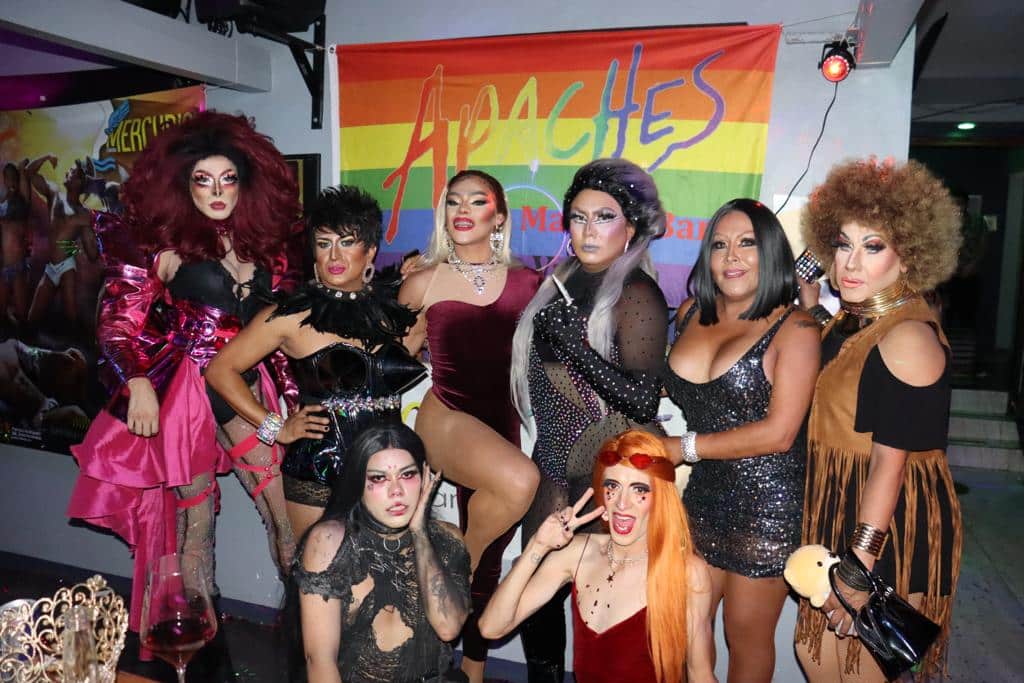 Chacha Queen was an idea conceived by Ricardo to support the local Vallarta drag scene.
"Chacha Queen, I thought of it to show the public the new talent of PV in our community, open more doors of work to the queens and so that our clients and visitors have more variety and entertainment," he said. "Mainly it's to support new girls who are starting in the art of drag."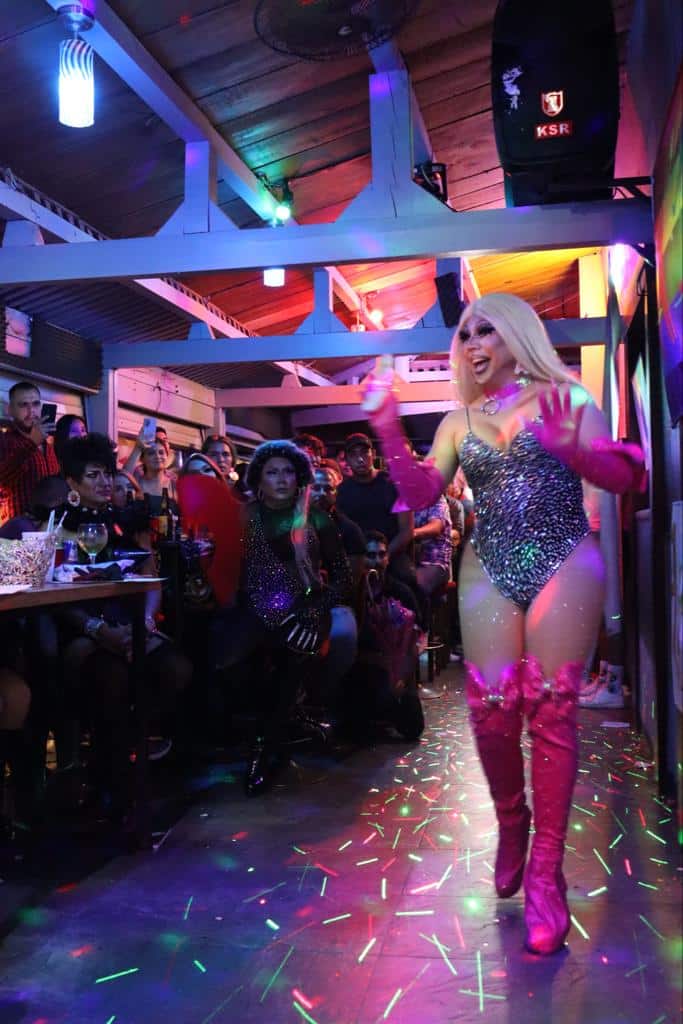 It was standing room only in Chachalaca Bar and with the heat of Vallarta and the spirits of the people the emotion overflowed, it was a high spirited night. After the respective shows of the six finalists we were able to have a break while the judges deliberated and then we were entertained with a couple of special presentations by the great guests of the night.
It is worth noting the great professionalism of all the Chachalaca Bar staff who were attentive to the public at all times and that the event did not lose pace and everyone felt comfortable. In addition, the effort that each of the queens put into her performance in costumes, makeup and presentation is appreciated.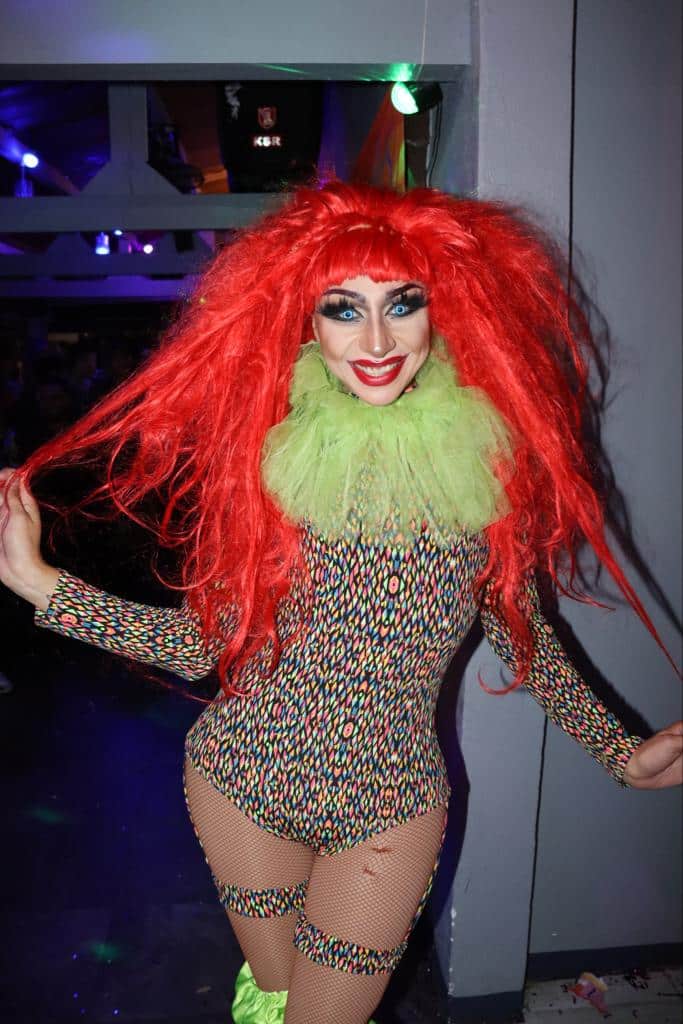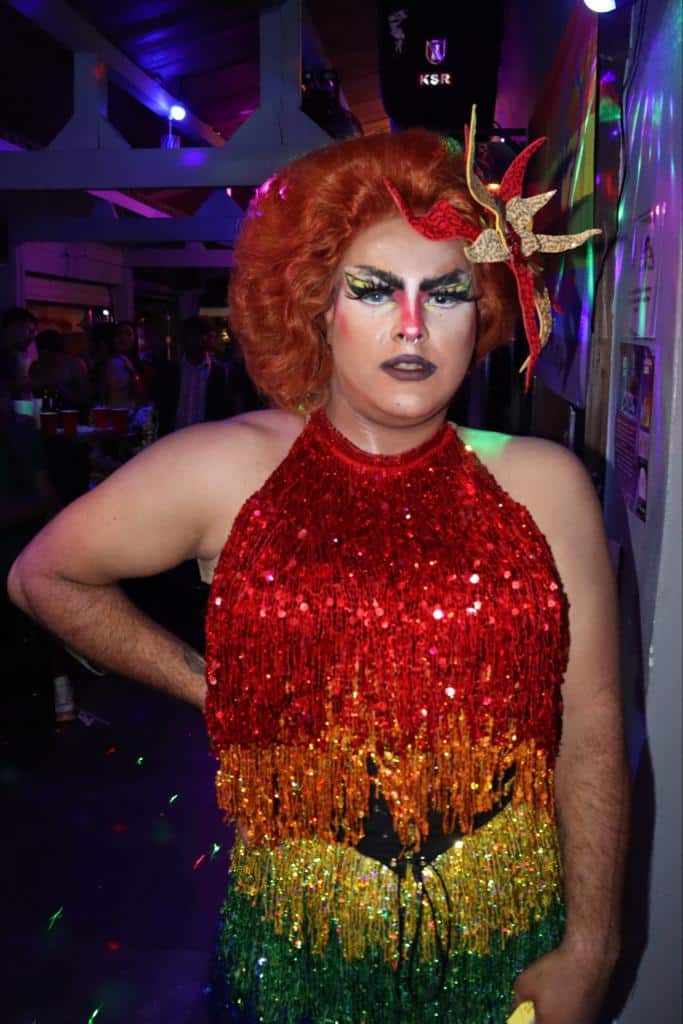 We look forward to the second edition of Chacha Queen 2023. Be sure to support local drag and every time you hear about their shows, follow them on social networks, run to see them at Chachalaca Bar and don't forget to always tip them.