Esta publicación también está disponible en:

Español
By Alberto Sosa EUREKA A. P.
O&APV Contributor
La Zona Romántica is one of the most iconic spots in Puerto Vallarta; thousands of visitors every year is a proof of it. At the heart of this area we find Anónimo Bar, a very well-known venue, which recently celebrated its first anniversary under the new owners: Roger Allen and Bryan Stocks. We have the opportunity to talk to them about this successful business.
Can you describe the spirit of Anónimo?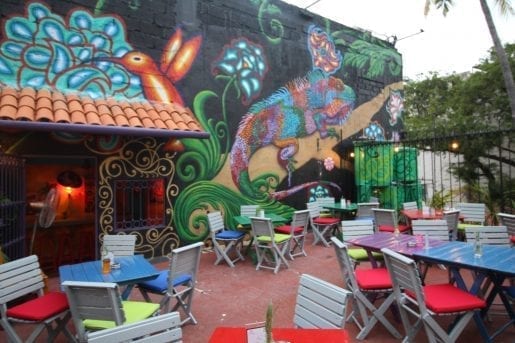 Anybody is accepted here, no matter how you identify: straight, gay, bisexual, transgender, don't care. Everybody is welcome at any time; you don't have to explain anything to anybody about anything ever at Anónimo. This is one meaning of the name: You can dance "anonymous" here if you want, or you can be as loud as you want.
I also think it's our guys, our employees and our customers. The employees are the faces of Anónimo, they have a reputation of being friendly and remembering people. When you are here on vacation, you want to be remembered when you come back to an establishment. We hire good, honest people… if they want to take off their shirts it's great, and if not, it's all about getting some extra tips and whatever is good for them is good for us.
We are a neighborhood bar, so you can meet locals when you're traveling here. And then for the vacationers who come here year after year, they have a mutual place to go that they remember and people remember them. It's kind of a family atmosphere. The mural is a new project for us, by the artist Misael. His amazing art really beautifies our neighborhood. It is like giving back to the community, giving them something to look at.
What does "Anónimo" have to offer to the customer?
I have always come here for the good looking guys behind the bar. We hire friends of friends who are honest, and that's the biggest thing that we are looking at. It doesn't matter what you look like as long as you are honest and you can throw some great drinks. If you are hot, like most of us here, is just an extra benefit for the customer.
People are going to find friends. I read some of the reviews saying "if you don't find a friend in Anonimo, you are an asshole".
Dan, the previous owner who had "Anonimo Video Bar" downstairs had a great concept about the neighborhood bar, a good vision and style. Up here we created a style and we let our clients decide what it was going to be. You know, we give them good style and a good space and let them create the atmosphere.
What are the plans for the future?
I'm going to live for a long time, so hopefuly Anónimo will live for a very long time.