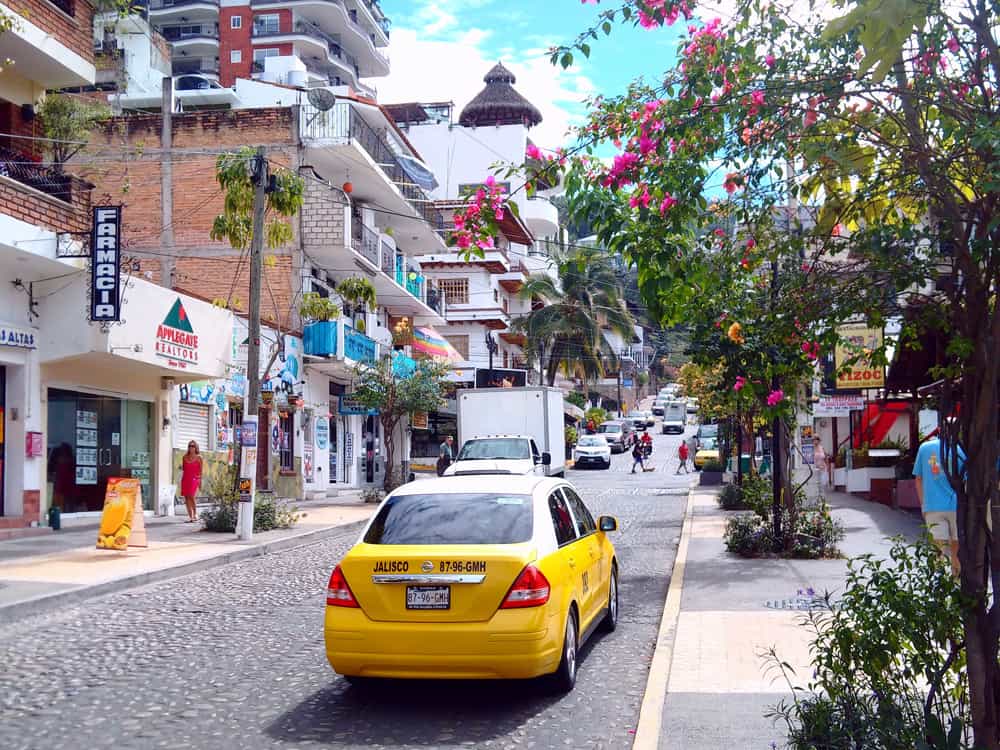 Getting around in Puerto Vallarta is easy – but here are some tips that might help you navigate your way just a little better.
Airport
Puerto Vallarta has a small but very modern international airport. When you enter Mexico, you'll do so as a tourist and will of course, need a valid passport. One the airplane, you will receive a tourist visa form. You will fill this out and present to the immigration officer that you will see after you leave the plane (and before you collect your luggage). This uniformed officer will stamp your visa form and give it back to you.  Do NOT LOSE this document.  Place it with your passport and lock it away.  It proves that you are legally in Mexico as a tourist, and you will have to turn a portion of it back in when you leave.
After immigration you can pick up your luggage and you will pass through customs. Your luggage can be randomly selected to be searched (with a red light/green light system).
After customs you will pass through what will appear to be hordes of people looking to get your attention for timeshares and for other things. Just keep walking if you are not interested and do not engage.
Taxis
Taxis are cheap and plentiful – There are more than 1,000 taxis licensed in Vallarta.
There are two types of taxis – white cabs and yellow cabs. The white cabs are generally from the airport and charge a flat fee based on the Zone. If you catch a cab in front of the airport, it will be white (yellow can drop you off but not pick you up unless you leave airport property).  If you leave airport property ((there is a pedestrian bridge which crosses over the highway from the airport) you can take a yellow local taxi. The rate from the airport to Old Town will vary but the white cabs will cost just over $300 pesos.  You might can get a yellow cab for around $150 pesos. Be sure to get the price of any taxi ride before you get in.
Tipping is not necessary unless they help you with the luggage. English (or broken English) is widely spoken by taxi drivers, but always have the address you are going to written down, just in case.
Rental cars
Driving can be…..challenging.  Because cabs are so plentiful and cheap, think twice about renting a car.  But if you decide to, there are several rental companies. If you plan to drive you'll need a valid driver's license.
Uber
Uber arrived in Puerto Vallarta in the Summer of 2017 and it has been controversial – the taxi drivers have fought it, with some inciting violence. Download the Uber app and see if any drivers are available. It works just like it does in the U.S.  You can't catch an Uber at the airport, you must walk across the pedestrian bridge and off airport property. An Uber ride from near the airport to the Romantic Zone will cost about $100 pesos.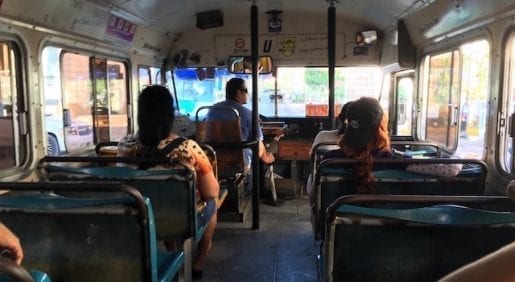 Buses
The locals love the buses, and there are plenty. They go just about everywhere and are inexpensive. If you want to take a bus, do an internet search and pick up some great tips.
Here's a fun video to watch on how to get around: CLICK HERE