This post is also available in:

Español
If you're looking to catch some world class entertainment, in a fun venue, check out ACT2PV, with a large variety of shows that are sure to fit any budget and taste.
Puerto Vallarta has been characterized as a place that hosts great high-quality shows, and there are an amazing amount of shows and places for a town the size of Vallarta.
Art is essential in every society – going out to witness theater art it in a good place with quality shows, good infrastructure, comfort, lighting and audio, security, and good drinks all guaranteed fun and that makes a ACT2PV, theater, cabaret and lounge, in the heart of the romantic zone of Puerto Vallarta, a great choice for a show.
From the moment you arrive you come across a monumental building full of color and posters of all the shows that are presented. Some stairs take you to the front door and that's where the journey begins. With aisles and open spaces outside, you can line up to get your tickets at the box office without worrying about crowds and heat.
Act2PV has fabulous stages for different shows that are presented every night from Monday to Sunday.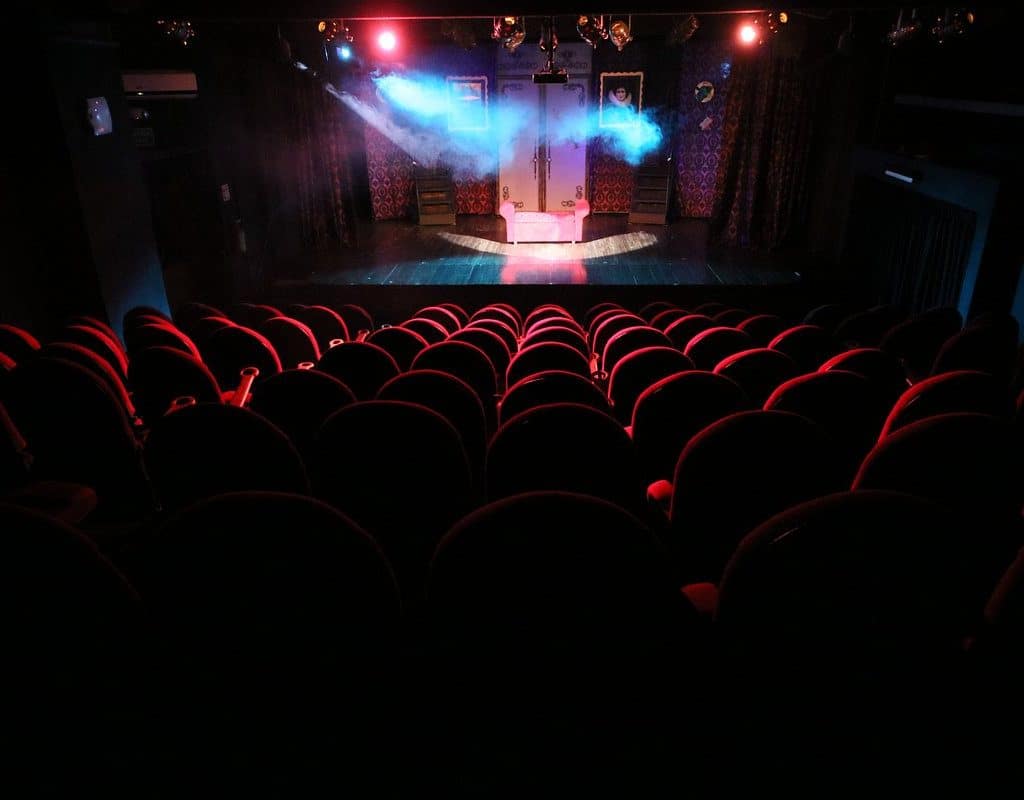 The MAIN STAGE presents high quality theatrical productions, Broadway musicals, plays and concerts; the brand new and incredible STARLIGHT CABARET is the only open-air theater in Puerto Vallarta presenting musical comedy and cabaret shows every night and the RED ROOM CABARET is a more intimate and exclusive concept, with cabaret shows every night. It also has the ENCORE BAR, an elegant air-conditioned piano bar to spend time with friends and enjoy good music.
Act2PV is a place of high quality entertainment in Banderas Bay. One of the largest and offers 3-5 shows every night. The variety of their shows range from musical theater, cabaret/tribute musicals, comedy, drag shows, concerts and much more.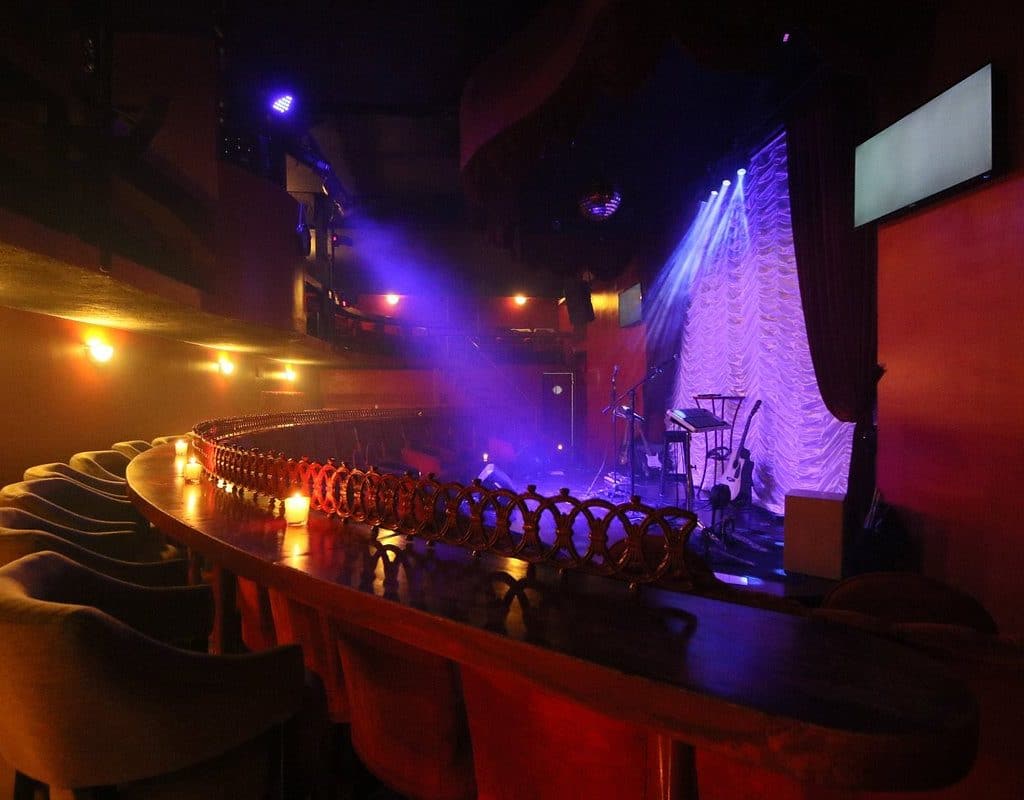 The theater has had different recognitions throughout its history. It has been named by TripAdvisor as the number 1 place for entertainment in Vallarta.

Winner of the TripAdvisor Traveler's Choice award, which considers it one of the best tourist establishments in terms of service, quality, customer satisfaction and positive reviews. Also since 2018, it has been included in the list of the 5 best things to do in Puerto Vallarta on TripAdvisor.
It constantly renews its billboard, so you will always have different options to be able to visit it and have fun with one of the shows they present.
O&APV recommends you this season to attend Drag star Hedda Lettuce's show "Raunch Dressing" full of irreverence and black humor on Tuesdays and Thursdays at 9:30pm at the StarLight Cabaret. Mamma Mia, a version of the Broadway musical filled with beautiful songs on Thursdays and Saturdays at 7pm on the Main Stage. Our winter issue cover Louis Whitaker performs every Tuesday at 8.30pm with his "Broadway Backwards" and the talented Karma Da Bitch has a really witty and laugh-filled drag show "Karma Chamaleon" on Wednesdays at 9pm.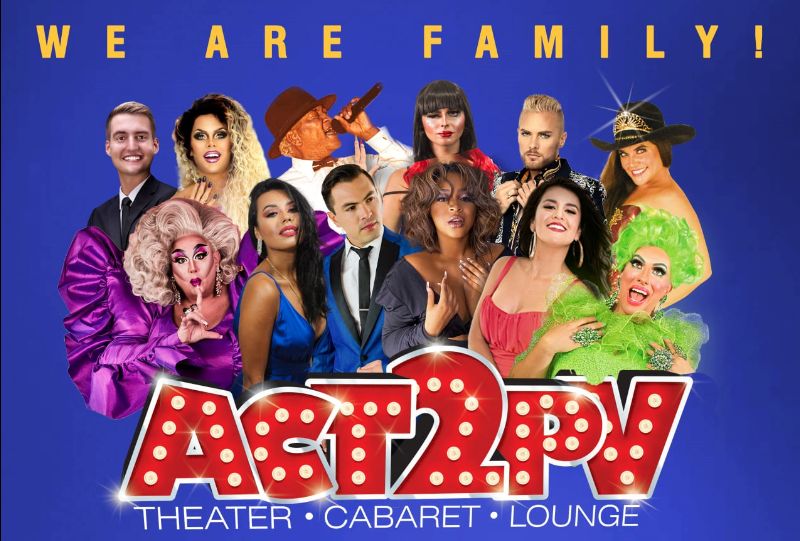 In short, Act2PV is a worthy theater that has become a great support for international and local artists, but above all it contributes to growing the artistic community of Vallarta and supporting the economy of the port with the visit of its public from all over the world.
Address: Basilio Badillo 330 Basilio Badillo & Insurgentes, Hours: 6-10pm
Website: https://www.act2pv.com
Related: