Esta publicación también está disponible en:

Español
Check out our Summer 2021 Health and Wellness Issue
Out and About Puerto Vallarta's Summer 2021 Health and Wellness Issue features a variety of stories on LGBTQ Puerto Vallarta including Luis Ochoa, Vallarta's Personal Assistant; Renew IV and Med Spa; Ayahuasca Experience; Makal Restaurant takes your taste buds on a tour of Mexico. Learn about 2021 Puerto Vallarta Pride, Pride in Business, dental care in Puerto Vallarta, how medical tourism is growing, and options for health and travel insurance. Pick up a printed copy or read it all here!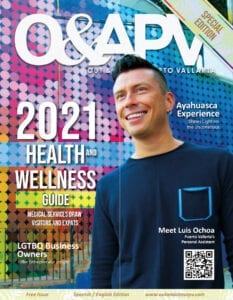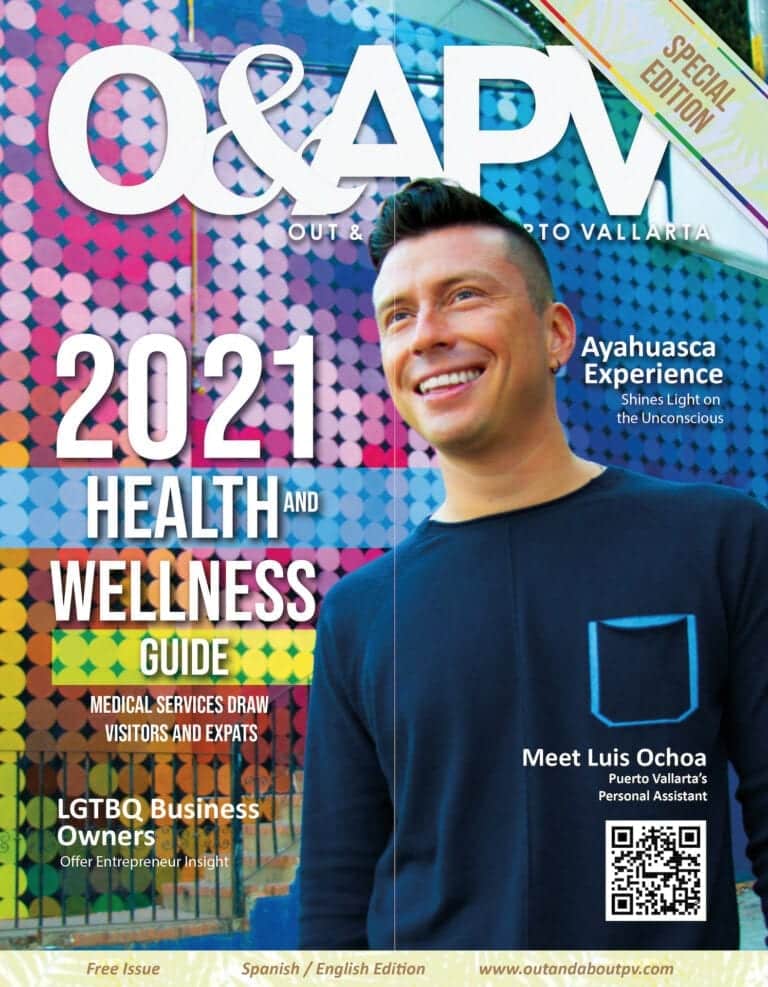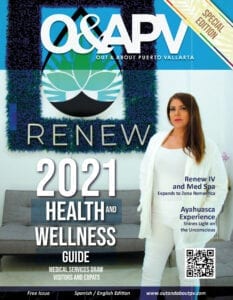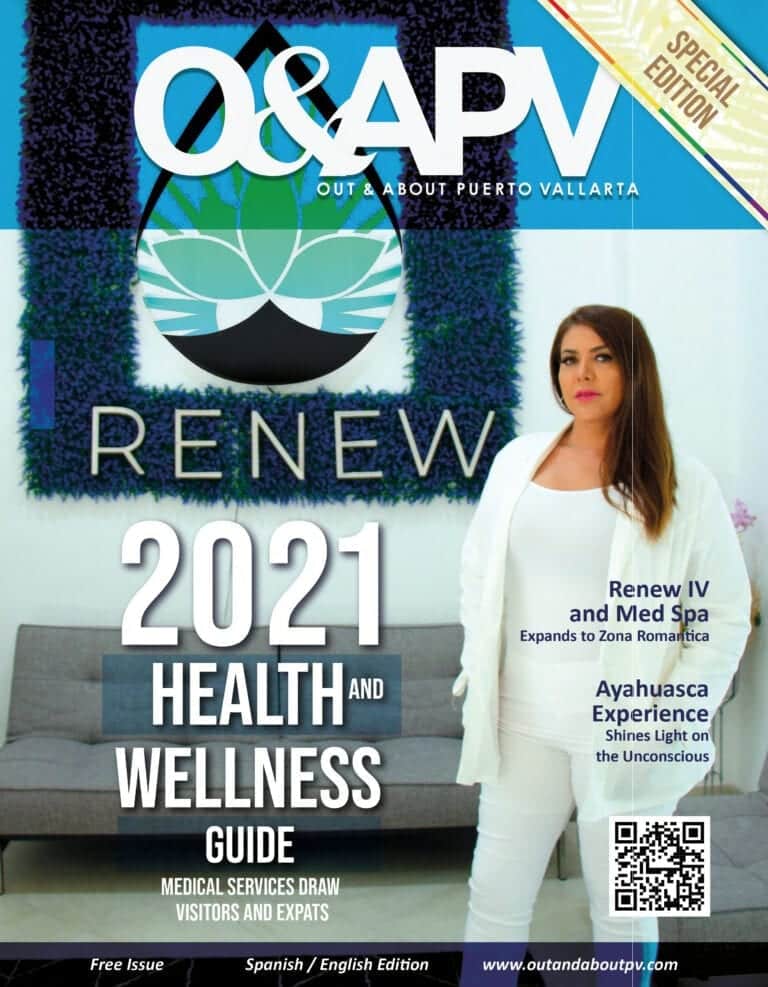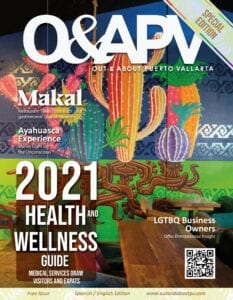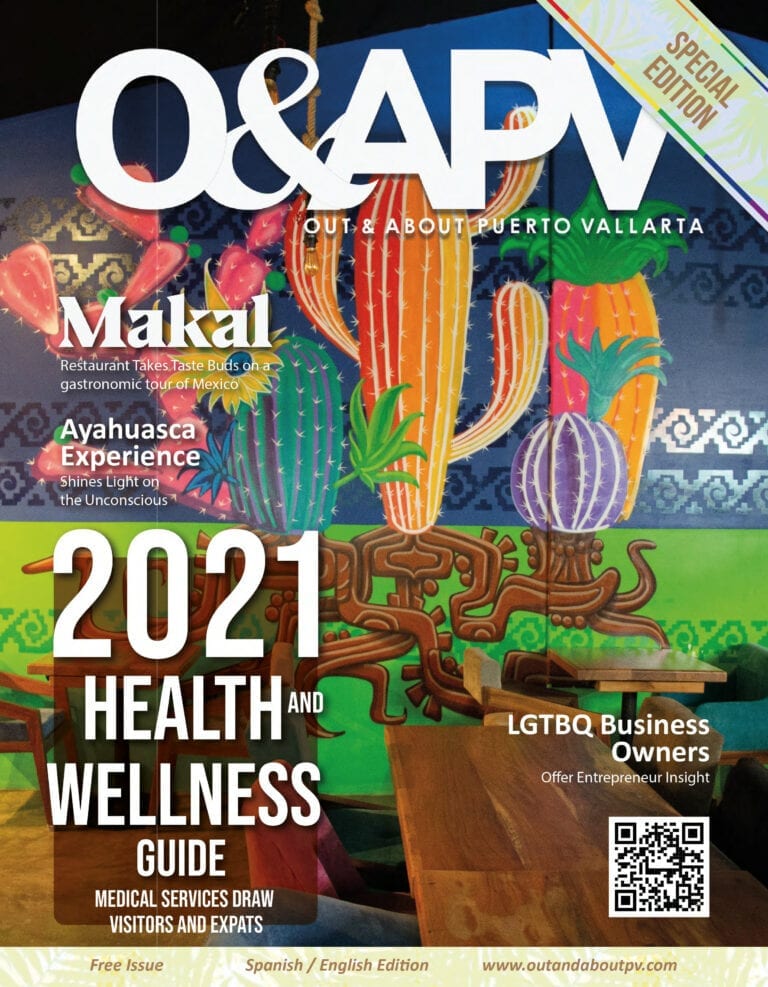 Luis Ochoa is an entrepreneur and small businessman, and he knows the pride that comes with owning one's own business. Luis is Puerto Vallarta's personal assistant, catering to a vast array of needs, with many of his clients' members of the LGBTQ community.
Aesthetic injectable and skin rejuvenation specialist Dr. Valeria Lizaola recently opened the doors to Renew IV Bar and Med Spa, PV's own premier IV Bar in Zona Romantica. It specializes in IV therapy and aesthetic procedures that combat signs of aging, rejuvenates, and refreshes skin.
Makal, a Puerto Vallarta hotspot, will take taste buds on a gastronomic tour of Mexico
It's the medical side of Mexico that has been a long time relief for foreigners seeking accessible costs, humane treatment and readily available appointments.
Puerto Vallarta is no stranger to LGBTQ owned businesses – from small retail shops, entertainment venues, property management, restaurants and bars, there are probably (and this is a guess) more than a hundred LGBTQ owned businesses here.
A Grindr chat and a desire to lead a fuller and more enjoyable life led Gerwin Rutten to seek an unusual, but very old South American form of natural healing, Ayahuasca.
According to Patients Beyond Borders, Mexico and Costa Rica are the most popular destinations for dental care, cosmetic surgery and prescription medicines. The industry has been booming in Mexico as travelers seek care at a lower cost than in their home country, saving between 40% and 65% at Mexican medical centers.
If the past year has taught us anything, it's that life can surprise us at any moment and planning for the unexpected just might be a good idea.
A few new bars and restaurants have opened in Zona Romantica, and our O&APV photographer has captured these photos of these great additions to Puerto Vallarta.
Here is the calendar for some of the Vallarta Pride 2021 events. For the most up-to-date list of events, visit
www.vallartapride.org
Puerto Vallarta has a great new service for those individuals who identify as transgender and are looking to transition.
Looking for a company that supports the LGBTQ community and this LGBTQ magazine? Here is a directory of businesses that support you and would love your support!