Esta publicación también está disponible en:

Español
Having been recognized as having some of the best "gay beaches" in the world, Puerto Vallarta opens her arms to LGBTQ travelers as one of the most welcoming destinations on Mexico's Pacific Coast.
If travelers have not considered a vacation to Puerto Vallarta and its world-famous beaches before, this winter might just be the perfect time.
Puerto Vallarta, on Mexico's West Coast, is a jewel of a historical city cradled between the Bay of Banderas and the Sierra Madre Occidental mountains. A combination of colonial Mexican charm and barefoot beach escapes, Puerto Vallarta is one of the best destinations in Mexico for visitors who truly want to "have it all" on vacation.
From the beaches in the Hotel Zone to downtown, the Zona Romántica (which some refer to as the Gayborhood) and beyond, there is no shortage of fantastic coastal access in Puerto Vallarta for the perfect beach holiday.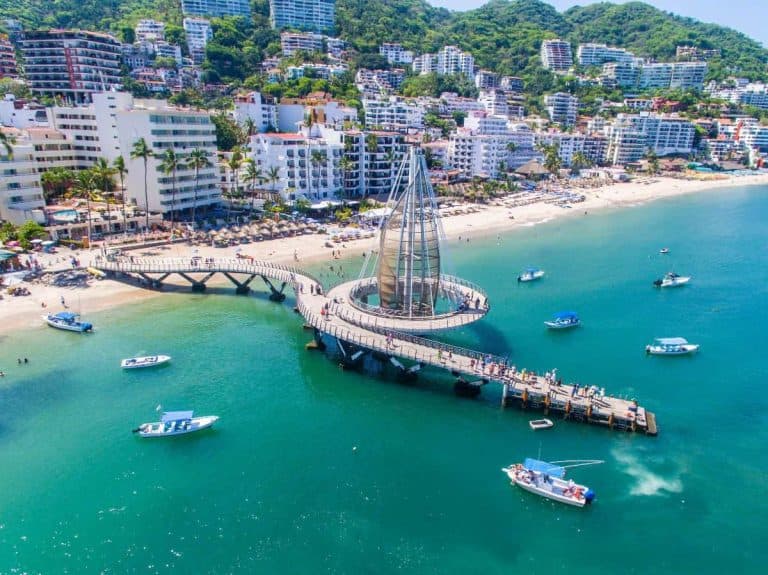 In the Hotel Zone, visitors will find side-by-side beaches that stretch along the all-inclusive properties, ideal for taking picture-perfect sunbaths, enjoying an afternoon cocktail or taking a sunset selfie.
Puerto Vallarta is the only destination in Mexico where the historical colonial city center meets the sea. The bohemian Zona Romantica offers some of the most beautiful beaches in the city. Playa Los Muertos — lined by beach clubs, bars and restaurants — is always happening. By day, the beach is alive with activity, day parties and boat trips departing from iconic Los Muertos Pier. By night, a visit to this section of town immerses visitors in Puerto Vallarta's eclectic gastronomic scene and high-energy, electric nightlife.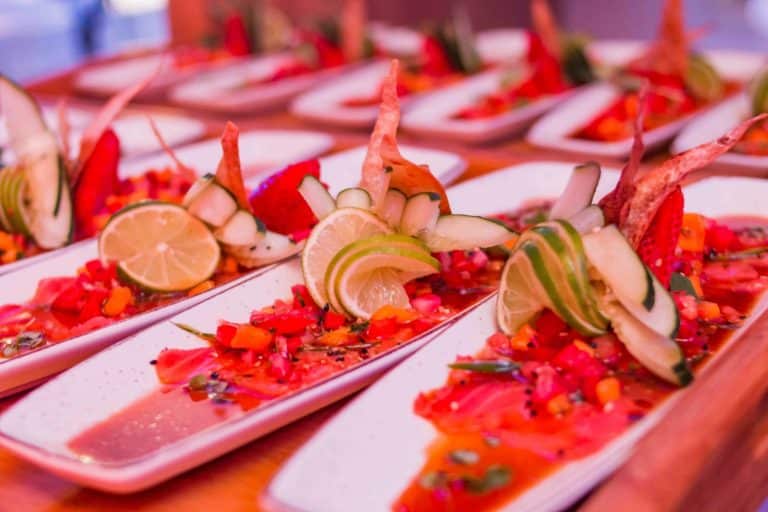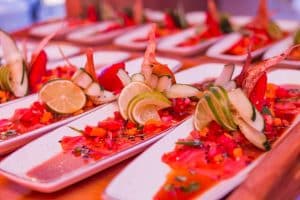 Puerto Vallarta is the most popular gay beach destination in Mexico and its LGBTQ popularity continues to grow. If you want to hang at the gay beach (located not too far from the famous Playa Los Muertos Pier), you can check-in at one of the exclusive LGBT Beach clubs that front the gay beach area, or just lay a towel on the sand for free. Blue Chairs, Sapphire Ocean Club, Ritmos Beach Club (often referred to as 'green chairs'), and Mantamar Beach Club, a favorite of actress Zendaya, all offer drink, food and chair options for LGBTQ beach goers.
The Gayborhood (Zona Romantica) in Puerto Vallarta comes together at the intersection of Lazaro Cardenas and Ignacio L. Vallarta. Multiple gay bars and nightclubs are in a block radius of that crossing. Try the Vallarta Gay Bar Hopping Tour for an easy lay of the land.  Two new upscale gay nightclubs opened just this past year, which include Code, and Industry, which bills itself as Puerto Vallarta's largest gay nightclub. Industry is next to what may be the city's second-largest gay nightclub, CC Slaughters, Mr. Flamingos and Margarita's are smaller but popular bars in the area and La Noche's private atmosphere made it Tamar Braxton's spot to go while she was in town filming The Braxtons.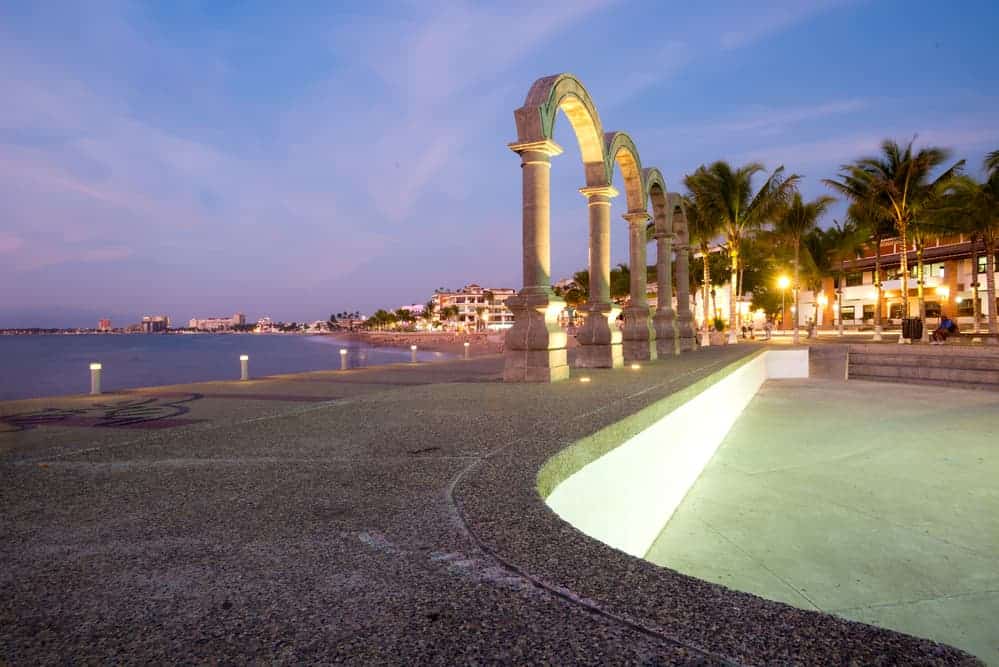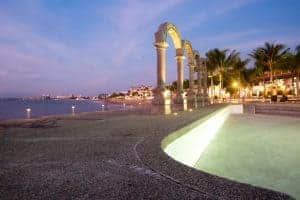 Puerto Vallarta also has its share of great LGBTQ hotels, including Hotel Mercurio, Casa Cupula, and Pinata PV, all of which are gay-owned. The hotels are all within easy walking distance to the gay beach. Two other hotels are right at the gay beach – Blue Chairs, which sits on the gay beach, and Almar Resort, which sits right up the hill from the gay beach (Mantamar Beach Club is part of Almar Resort)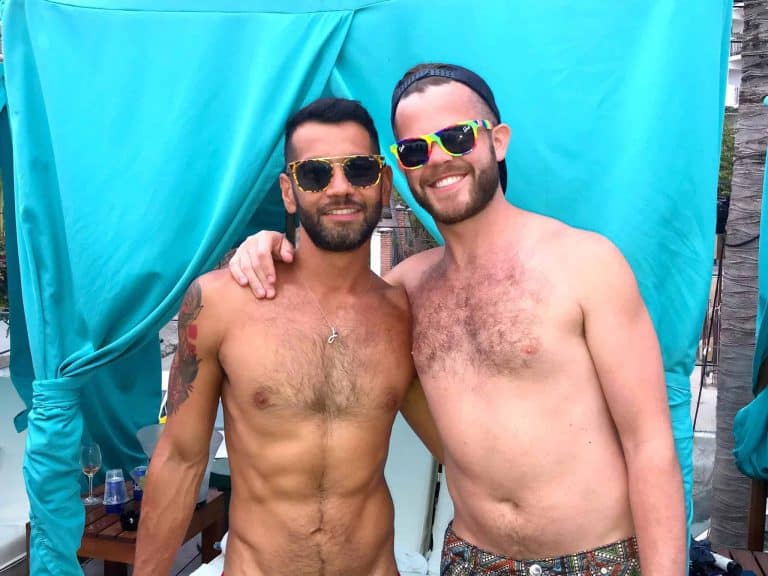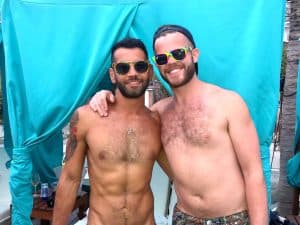 Moving south from Zona Romántica, travelers will discover more of Puerto Vallarta's "hidden" beaches, frequented mostly by locals or travelers in the know. Playa Las Gemelas, or "The Twins Beach", is a pair of small beaches just a few miles from downtown. These quiet, off-the-radar strands are known for turquoise waters, gentle waves and crisp, white sand – the latter a rarity in Puerto Vallarta, renowned for the warm golden sands of most of its beaches. The gay-friendly Costa Sur Resort and Spa provides great access to these beaches.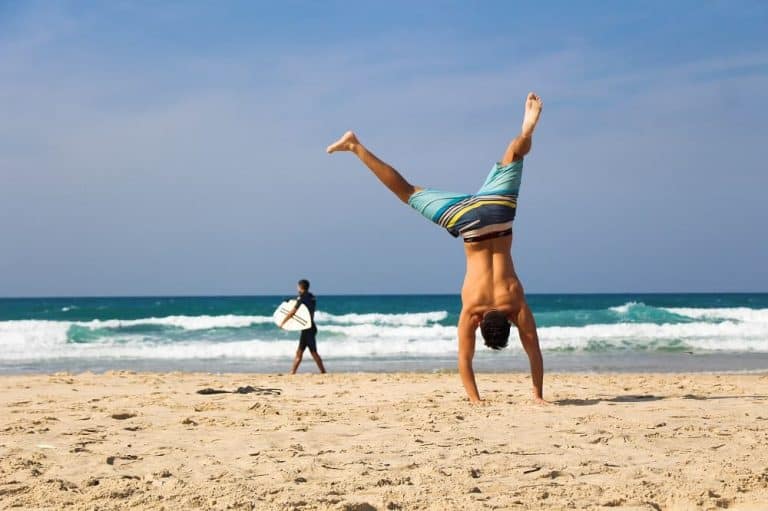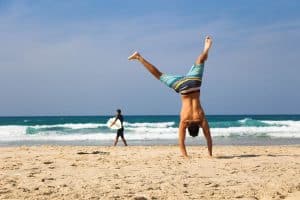 Another picture-postcard beach on the south side of the city is Conchas Chinas, also heralded for its turquoise water and sugary sand. Visitors love this beach for the rock formations that create fun pools of water. This is a very glamorous part of town, so be on the lookout for the gorgeous mansions up in the hills, or A-list weddings down on the shorefront. Model Tess Holiday fell in love with Conchas Chinas and made it the location for her cover shoot with Nylon Magazine this year, completely worth the extra effort.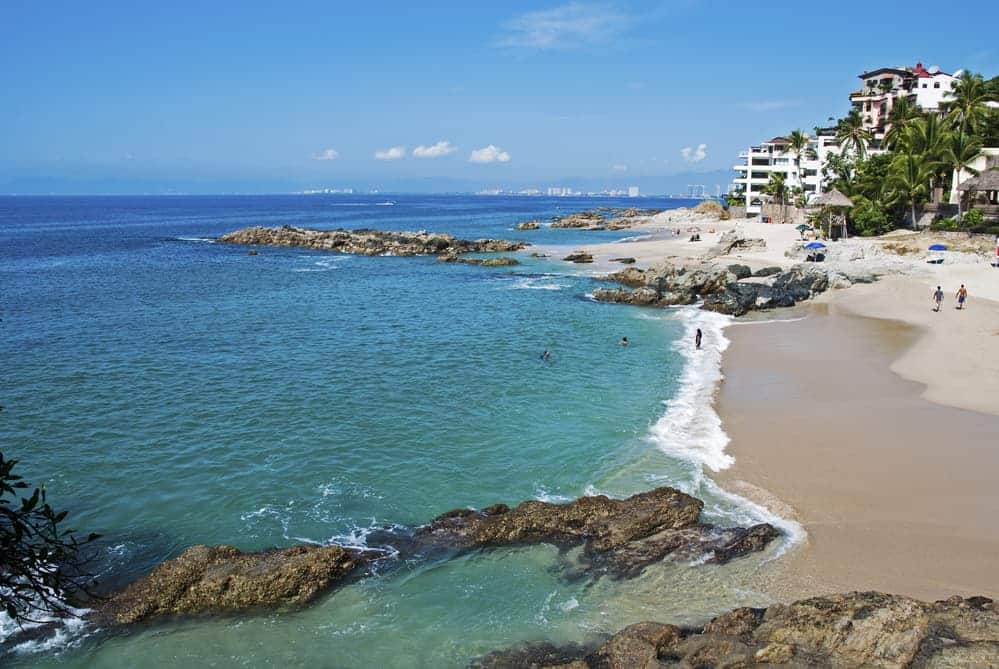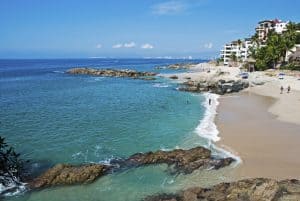 Pamper yourself and rent a private yacht to enjoy a day on the Bay of Banderas and access some of Puerto Vallarta's most secluded beaches. The most popular is Playa Las Animas, a remote stretch of sand that's one of the most famous in all of southern Puerto Vallarta — and entirely worth a day trip. It's packed with restaurants and bars perfect for spending the day lounging underneath the palm fronds of a traditional palapa shelter, frosty margarita firmly in hand. Visitors can rent paddle boards, take banana boat rides, snorkel or simply relax on one of the many lounge chairs that line the shore.
Las Animas can be the starting point from which to explore some other hidden beaches, such as El Caballo Beach, a hidden oasis of calm, clear water and bleached sand with just a single bungalow-style hotel and beach restaurant/bar. Another such hideaway is Colomitos Beach, a small strand fringed in the greens and blues of the jungle-covered mountains above it and the rolling waves gently lapping against its sands.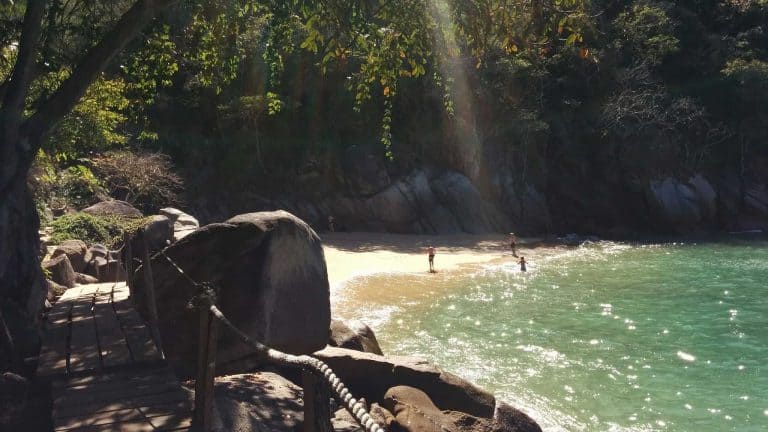 One stop farther lies the private paradise cove of Yelapa, where attraction and activities include not only the fantastic beach but jungle hikes to a stunning nearby waterfall. This safe, beautiful walk to the falls takes about 30 to 40 minutes and ends at a refreshing natural pool perfect for a refreshing dip. While Yelapa makes for a wonderful day trip, those looking for a wellness retreat should consider the Xinalani or stay the night at the gay-owned Casa Pericos and enjoy the area's other attractions including the Rolling Stones Magazine favorite Los Chicos Beach Club.
Another way to access the distant beaches is to take one of the many LGBTQ boat tours available.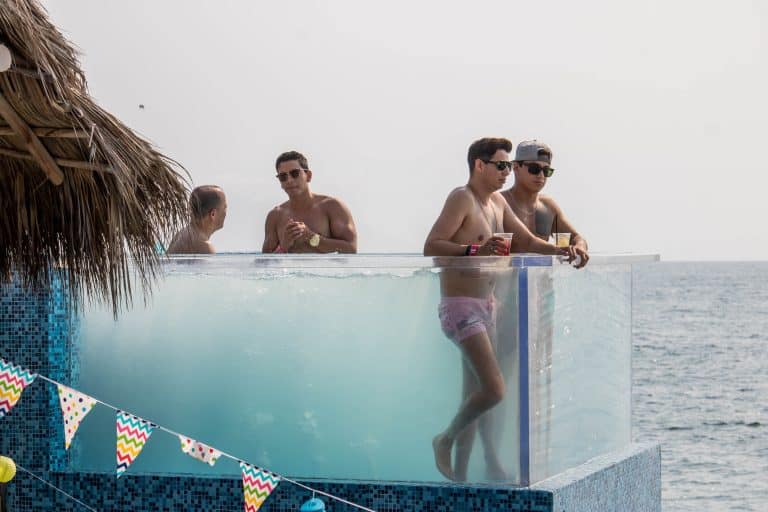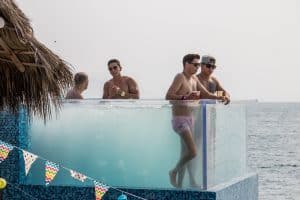 Diana's Tours, run by Diana DeCosta, a Canadian expat lesbian, boat excursion is an LGBTQ favorite. The tour runs every Thursday and includes a continental breakfast and stop for a beachfront lunch. The first stop is at Puerto Vallarta's famed Los Arcos, giant rocks with hollow swim-through passages. Diana's Thursday tours are made up mostly of gay men but are also straight-friendly.
The Wet and Wild tour is marketed to gay men, and, as the name implies, is a sexually-charged version of Diana's cruise.
Jet's Private Boat Tours is also a LGBTQ favorite and also offers special nude cruises, and you can request a gay tour guide.
So, no matter your vibe — from peace-and-quiet to maximum-party-and-adrenaline — Puerto Vallarta has the gorgeous beach to match. There's no time like the present to start discovering the beauty of what the beaches of Puerto Vallarta have to offer.