Esta publicación también está disponible en:

Español
Petru Voichescu is a local Vallartan artist who was born in Romania, and brings a different perspective and collection of art to his gallery, which he feels offers a more abstract feel.
Initially working as an architect and designer, he moved to Canada in 1979 and expanded his career to include art and design. His vast experience includes work as an architect, designer, museographer, stage designer and display designer and professional visual artist. Petru has taught these fields in universities and colleges in Canada.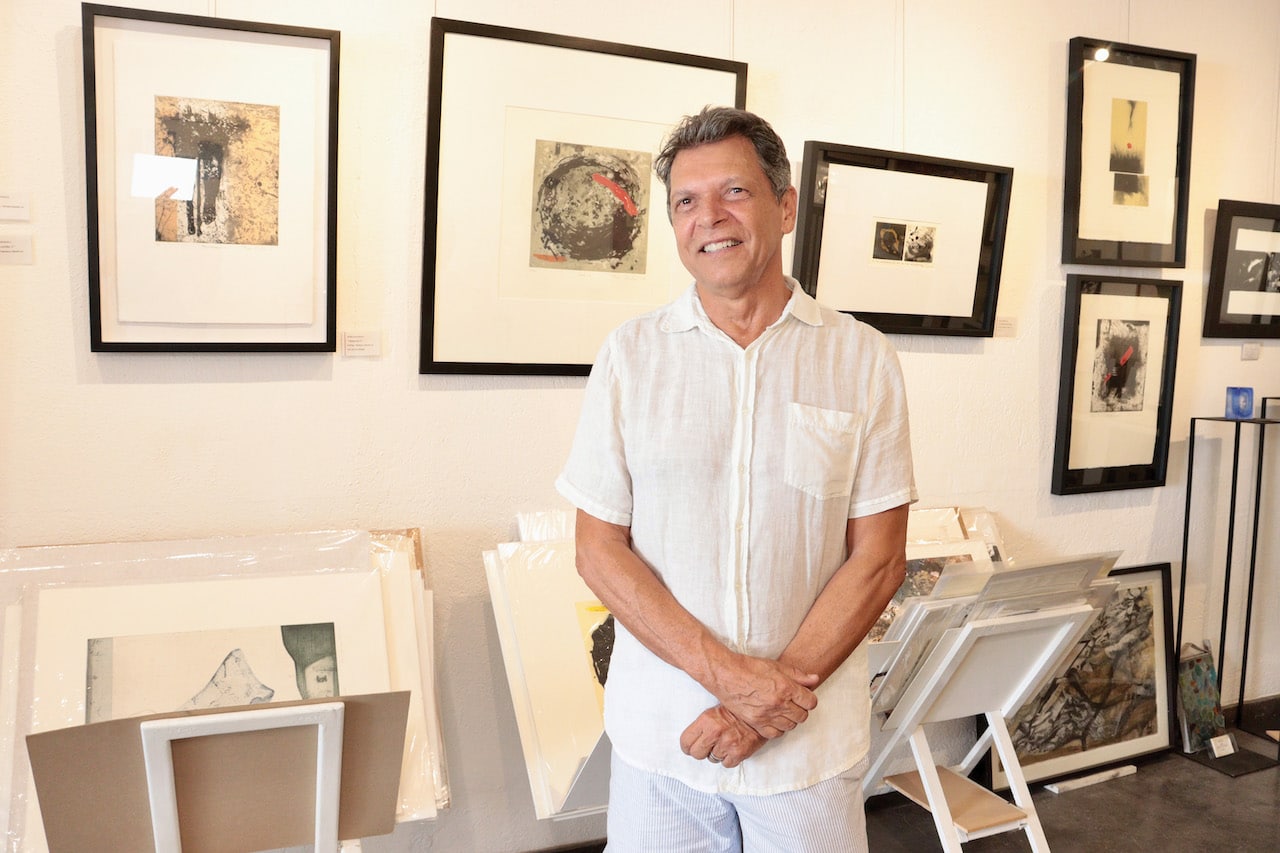 Petru's art is found in private collections and galleries in Australia, Bulgaria, Canada, France, Italy, Mexico, Portugal, Romania, Spain, Switzerland and the U.S.A.
As an artist, he explores a wide range of media and techniques, including drawing, printmaking, collage and painting. Presently he is exploring sculpture in glass and ceramic.
He appreciates that the inherent nature of artistic surfaces, such as paper, printing matrix, canvas or wood, have a memory, permeates all media, as expressed by the feelings and intentions that accumulate and intermingle within his thought process and expressive gestures.
"My knowledge of architecture is easily perceived throughout the abstract composition, using cut out forms and collage, frottage, subtraction and addition, deconstructing the visual space," he explained. "My goal is to aim for a liberty of creation in my "hybrid" work that sometimes arises by serendipity."
"Atelier 2020" galeria recently started offering art classes such as Washi chinese painting, Ероху Resin and Monoprinting.
Contact information:
"Atelier 2020"-arte de hoy
226B, Leona Vicario, Centro, Puerto Vallarta, MX
Email: piparus@hotmail.com
Website: https://www.petruvoichescu.com
Https://www.facebook.com/voichescu.petru
https://www.facebook.com/pipa7080
Instagram: https://www.instagram.com/atelier2020
Https://www.instagram.com/petruvoichescu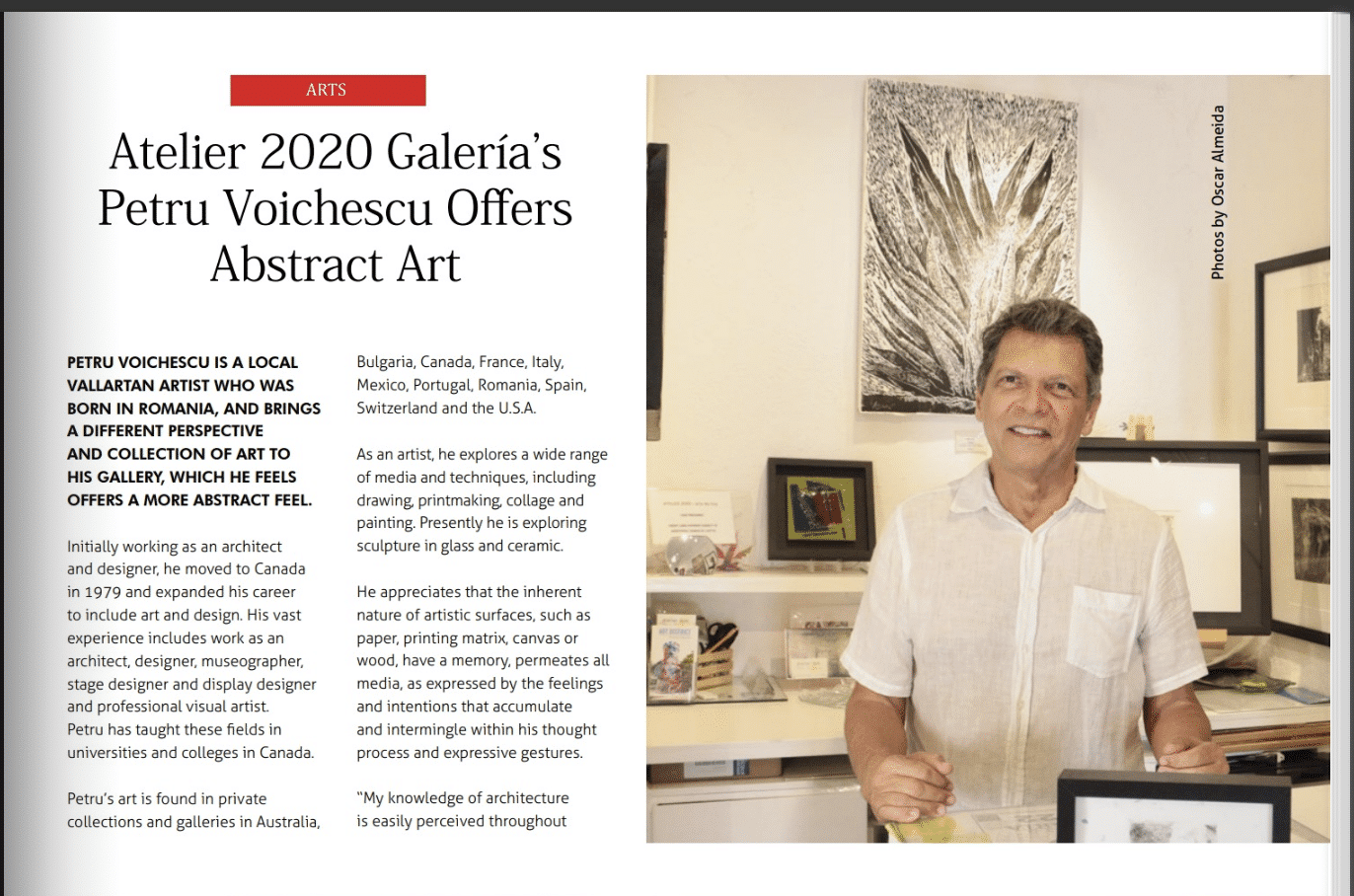 Related: