O&APV (Out & About Puerto Vallarta),  S.DE R.L. C.E. DE, is seeking a new Editor/General Manager and a salesperson.
O&APV is a LGBT magazine (with associated website) in PV and  is a sister publication of Out & About Nashville, which is based in Nashville, Tennessee, USA, which is the state's largest and only state-wide LGBT publication and has been in business for 16 years.
The magazine is moving to a quarterly print issue (three times a year) and pushing more daily content to it's website and social media.
This is a contract position, paying $10,000 to 12,000 pesos per month including IVA.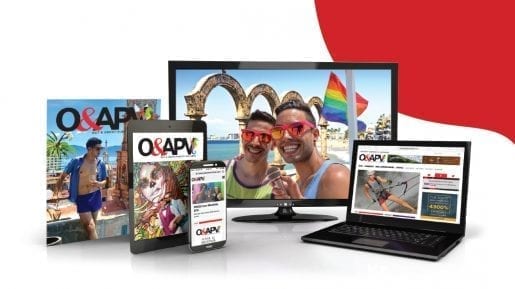 The editor and general manager should be bilingual (Spanish and English) and is responsible for the following duties:• Translate all content (either in Spanish or English) and maintain bilingual integrity of publication in print, and all associated online or social media content.
• Responsible for overall editorial content and management of day-to-day operations.
• Develop local feature and tourism news that covers the LGBT community, and break local news stories of interest to the LGBT community and tourists.
• Creative direction of cover photos including brainstorming, directing the photography, etc.
• Develop editorial story content each month, set and enforce deadlines
• Assign stories to volunteer or contract writing staff, follow up and keep staff on deadline
• Assist and manage overall magazine operations, including layout production, preparing story order, gathering art for layout
• Manage the online content management system for website and post stories to the website daily. Keep all content fresh and up-to-date
• Manage all social media accounts (Facebook, twitter, etc.) and keep posts current and up-to-date
• Edit all copy per AP style
• Post new stories each day for O&PV Web site (Monday – Friday)
• Write and post breaking news on O&PV Web site as needed
• Review, edit, and post as necessary, news releases to Web site
• Prepare, edit and send out a weekly email "newsletter" to O&PV readers
• Prepare, edit and send out breaking news alerts to O&PV readers
• Write new articles for the print edition each quarter
• Take photos as needed
• Represent O&APV at LGBT community functions and serve as an ambassador to the LGBT community
• Cultivate and develop volunteer writing staff
• Manage Web site and adjust story flow and story order as necessary, including updating and adjusting.
• Responsible for maintaining journalistic standards
• Attend and manage staff meetings
• Other duties as assigned
• Work in a self-motivated environment
• Manage workflow of contract staff including sales manager, production designer, photographer, writers, and delivery personnel.
• Manage any staff or personnel problems
If interested send resume with cover letter outlining interest to: